Wed., January 3, 2018, 7:15 pm. "Sicilian Loves: A Story of Food and Family," by Benedict Di Salvo.

Benedict Di Salvo was born a Leo in the old "Bush"—a neighborhood full of ethnic diversity and traditional foods, one that thrived in Madison for decades until it was leveled during the urban renewal era of the 1960s. He was raised as a Sicilian, a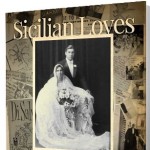 Catholic and the only son of a food-loving, restaurant-running patriarch. Benedict loves to cook, to concoct, to eat and sip, and he diligently tries to keep his promises…particularly one made to his father 28 years ago. "My Dad wanted more than a book from me," says Benedict. His new cookbook, Sicilian Loves, may not be a grandson, but it is a promise kept—in the form of a passionate, poignant and often hilarious tale of food and family. Tonight's talk featyred recipes, stories, photographs and culinary artifacts from two countries, one restaurant and three generations of Di Salvo history. Info about Sicilian Loves can be found at http://www.sicilianloves.com/.
Wed., Dec. 6, 2017, 7:15 pm. "Soil Sisters," presented by Lisa Kivirist.
What's the key ingredient to healthy communities? Women leading food-system change.   Women make up one of the fastest growing segments of new farmers today. They come from a long, deep history and tradition of cultivating the soil. This fresh crop of w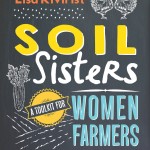 omen farmers is finding innovative ways to champion local agriculture and foster greater collaboration and cooperation. Collectively, they improve the health of our environment, stimulate the economy, build a greater sense of community and nurture a more vibrant food system. What does our future hold and how can we support more women taking leadership roles to change what's on our plate?
Lisa Kivirist is author of the award-winning book, Soil Sisters: A Toolkit for Women Farmers, and co-author, with her husband, John Ivanko, of Homemade for Sale, Farmstead Chef, ECOpreneuring and Rural Renaissance. Lisa and her family run Inn Serendipity Farm and B&B in Wisconsin, completely powered by the wind and sun.
Wed., Nov. 1, 2017, 7:15 p.m. "Back to the Land. Again," presented by Odessa Piper.
Odessa Piper got an early start at cooking local and indigenous foods during her high school years on a sustenance farm in New England. When she moved to Wisconsin and opened L'Etoile in 1976, she was inspired by nearby farmers, and with them helped spark a local food movement and the growth of a vibrant regionally reliant food system in Southwest Wisconsin. Tonight Odessa spoke about the back-to-the-land movement that swept her up in the 1960s, and how it supplied the farm-to-table vision that shaped L'Etoile and other restaurants of its generation. Odessa also explored how current foodways restore interdependence between rural and urban cultures, bringing us all "Back to the Land, Again."
James Beard award winner Odessa Piper is the founder of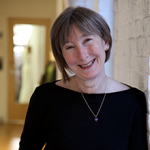 L'Etoile, a pioneering farm-to-table restaurant in Madison, Wisconsin, which she established in 1976 and ran for 30 years.  During that time she helped create local supply networks that enabled her to cook primarily from her region through all seasons of the year.

Wed., Oct. 4, 2017, 7:15 pm. "The Life and Times of Carson Gulley," presented by UW Madison professor Scott Seyforth.
Though now largely forgotten, UW-Madison chef Carson Gulley was a celebrated figure in the mid-twentieth century known for his groundbreaking efforts crossing racial barriers as a culinary instructor, radio & television celebrity chef, and a pioneer in the local struggle for equal housing. Gulley used his fame to engage in a series of efforts, some but not all of them successful, to achieve equal standing in Madison and the state. The story of his life provides e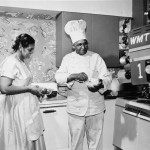 xamples of the persistent practices of segregation and exclusion that African Americans actively challenged in mid-twentieth-century Wisconsin. His is an important part of the still untold story about African Americans in Madison, especially as it pertains to the obstacles African Americans encountered and overcame as they tried to build a good life and participate in the American Dream in this city and state.
Scott Seyforth holds a PhD in Educational Leadership and Policy Analysis from the University of Wisconsin-Madison. He is in his 21st year of work in University Housing where he is an Assistant Director of Residence Life. For the past 15 years he has taught as an adjunct professor at the University of Wisconsin-Madison and at the University of Wisconsin-Whitewater. Since 2007 Seyforth has been actively involved in collecting and archiving the history of the local LGBTQ community. He is one of the founders of the Madison LGBTQ Oral History Project and the Madison LGBTQ Archive at the UW-Madison Archives. 
Wed., Sept. 6, 2017, 7:15 pm. "Foodways on Three Continents," presented by Laurie Beth Clark and Michael Peterson.
The Madison-based arts group Spatula&Barcode conducts projects that explore hospitality, place, and critical thinking, and usually involves food and some structure of gift exchange. For this presentation, the group's founders, Laurie Beth Clark and Michael Peterson, reported on three versions of the social art project, Foodways, in Europe, Australia, and North America. In Darmstadt, Germany, the project focused on the physical movement of foods, and resulted in community mapping, a "vegetable parade," and a day-long "distributed symposium" that took participants around the district to interact with food people in a wide range of roles. In Melbourne, Australia, Foodways focused on food narratives and language, and Spatula&Barcode collected hundreds of pieces of food language that were activated in activities from student performances to lunches arranged between locals and foreign visitors. In 2016 the group launched Foodways Madison, with a focus on "food systems" that structure our local foodways.

Michael Peterson and Laurie Beth Clark are both professors in the Art Department at the University of Wisconsin. More about their work can be found at: http://spatulaandbarcode.net/.
July 5, 2017. Annual CHEW Members-Only Potluck. 6 pm. Private location. Madison, WI. Theme: Herbs in History.
June 7, 2017, "Good Seeds: A Menominee Food Memoir," presented by Tom Pecore Weso.
Raised in the big, multigenerational home of his matriarch grandmother and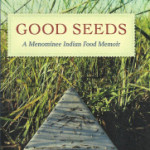 medicine-man grandfather, Tom Weso grew up eating, hunting, gathering and growing traditional foods along with modern fare. Weso brings multiple perspectives as anthropologist, artist, Menominee Indian, family member and cook in his book, Good Seeds, published in 2016 by the Wisconsin Historical Society Press. Tonight we'll heard culinary and cultural tales from Weso and tasted specialties from his book. The presentation was followed by a book signing.
Thomas Pecore Weso is an enrolled member of the Menominee Indian Nation of Wisconsin and has a master's degree in Indigenous Studies. He teaches social sciences at Kansas City Kansas Community College and is a speaker for the Kansas Humanities Council's program, "Talk about Literature. " Weso is also co-publisher of Mammoth Publications and an artist whose work is in collections throughout the Kansas City area.
Wed., May 3, 2017 "Cheesemaking 101: History, Science and How-To,"
presented by Dave Potter and Marty Schneider
When and why did people begin culturing milk into cheese? How does cheesemaking work and how are different kinds of cheese produced? And can I do this at home? Tonight's event reviewed the origins and science of cheese and its place in culinary history, and featured a demonstration and tasting of queso fresco, a mild, creamy -soft unaged white cheese. We heard from a former farm boy who grew a company that today supplies cheesemakers around the nation, and learned from a skilled cheesemaker how to make your own at home.
Dave Potter is owner of Dairy Connection, a Madison-based company that supplies cultures, coagulants, flavor enzymes and other cheese- and dairy-making ingredients and equipment to commercial, artisan and farmstead dairies. Marty Schneider is manager of its subsidiary company, GetCulture, an online store, retail outlet and cheesemaking school that caters to home-based hobbyists.
Wed., April 5, 2017, 7:15 pm – Goodman Community Center, 149 Waubesa, Madison. "Food in the Gilded Age: What Ordinary Americans Ate," by Robert Dirks
America's Gilded Age, the last quarter of the nineteenth century, is renowned for the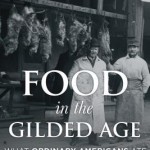 excesses of robber barons and tycoons. The lavishness of their tables impressed contemporaries and historians alike. But what about the eating habits of ordinary people at the time? Robert Dirks, author of Food in the Gilded Age, posed that question and explored some surprising answers by peering through the lens of what then was a newly emerging science of nutrition.
Robert Dirks, a member of Chicago Foodways Roundtable and doctor in anthropology, grew up in suburban Milwaukee and taught at Illinois State University. He has conducted research on various aspects of food and nutrition worldwide. His publications include papers in the Journal of the Royal Anthropological Institute, Current Anthropology, American Anthropologist, Journal of Nutrition, and Annual Review of Nutrition. His previous book, Come & Get It! McDonaldization and the Disappearance of Local Food from a Central Illinois Community, traced a changing American food culture from frontier days to the beginning of the twenty-first century.
Wednesday, March 1, 7:15 pm, 2017. Goodman Community Center, Madison. "Women Behind Bars: The Illicit History of Women and Bartending," presented by Jeanette Hurt
Women have always worked with booze. We've tended family vineyards, distilled whiskey and brewed beer.  We've made, mixed and sold booze throughout the centuries, and while we've done it, we've been reviled, arrested and even killed.  And it's not just ancient history: California didn't allow women to bartend until 1971, and to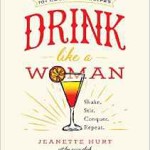 day there are still bars that refuse to hire women as bartenders. Despite such challenges, a woman likely invented the cocktail during the American Revolution, and today more than 60 percent of American bartenders are women. To mark the first day of Women's History Month, we learned about the history of women and bartending from the author of a new book called Drink Like a Woman: Shake. Stir. Conquer. Repeat.
Jeanette Hurt is the award-winning writer and author of eight culinary and drink books, including The Cheeses of California: A Culinary Travel Guide, which received the 2010 Mark Twain Award for Best Travel Book, and The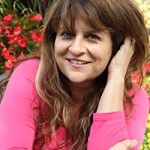 Complete Idiot's Guide to Wine and Food Pairing. As full-time journalist, Jeanette has written about spirits, wine, and food for TheKitchn.com, Four Seasons Magazine, Wine Enthusiast,ntrepreneur.com, Esquire.com, and dozens more publications.

Wednesday, February 1, 7:15 pm, 2017 – "Colby: The Comeback Kid" presented by Jeanne Carpenter
Invented 130 years ago in Wisconsin, true Colby, with its nuttiness and curdy texture, has all but disappeared in America's Dairyland, thanks to big dairy lobbying that changed state statutes in the 1990s. Today, only a half dozen cheesemakers make Colby like it was intended, but those makers are forging a comeback for this Wisconsin original. We learned about and tasted true Colby cheese in this excellent presentation from Jeanne Carpenter, American Cheese Society Certified Cheese Professional, and specialty cheese buyer at Metcalfe's Markets in Wisconsin.
J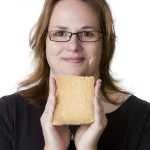 eanne Carpenter is a cheese geek and an American Cheese Society Certified Cheese Professional. She has worked as an award-winning journalist, was the spokesperson for the Wisconsin Department of Agriculture, and was pivotal in the development of the Dairy Business Innovation Center, a non-profit widely credited for helping reinvigorate the Wisconsin dairy industry in the 2000's. Today, she works as the Specialty Cheese Buyer for Metcalfe's Markets in Wisconsin. In addition, she is the executive director for Wisconsin Cheese Originals and the Wisconsin Artisan Cheesemaker Guild. You'll find her byline in a variety of regional and national food magazines, as well as on her blog, Cheese Underground. 
Wednesday, Jan. 4, 2017 – "From Tonic to Pop, from Cordial to Cocktail," presented by Sheila Leary, with cooking demonstration by Alice Pauser
Many common commercial beverages today, whether soft drinks, liquors or tea blends, have herbs as crucial ingredients—from anise and borage, to woodruff and wormwood. Longtime Madison Herb Society member Sheila Leary spoke about the ingredients and historical origins of such beverages such as aquavit, chai, root beer and agua de Jamaica. She addressed well-known beverages like Red Zinger tea, as well as others, like tarragon-flavored tarhun, that are barely known in the United States. The evening included a cooking demonstration and food samples from CHEW member and herb grower Alice Pauser, and we sampled the following Smogasbord specialties prepared by CHEW members: butter saffron cake, Swedish ginger cookies, Jansson's Temptation, Danish rice pudding and almond toast.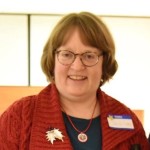 Sheila Leary has been a member of the Madison Herb Society for more than twenty years. In her professional career, she has worked in university press publishing since 1983.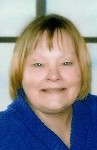 Alice Pauser has been a professional herb grower since the mid-1980's. She was a vendor at the Dane County Farmers Market for several years selling fresh herbs, herbal vinegars and edible flowers. She continues to maintain large gardens in Fitchburg.
Wed. Dec. 7, 7:15 p.m., Goodman Community Center  – "Asparagus and Barley Groats: Pioneer Wisconsin Foodways," presented by Kathleen Ernst
Early European and Yankee immigrants brought diverse food traditions when they settled in Wisconsin.  Some dishes quickly disappeared from Wisconsin's culinary landscape, and some are treasured to this day.  This illustrated program, featuring material from Kathleen Ernst's book, A Settler's Year:  Pioneer Life Through The Seasons,  gave an overview of the challenges and satisfactions inherent in feeding a family on the Wisconsin frontier.
Kathleen is a social historian and educator who worked as a collections curator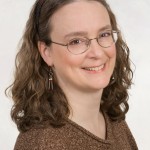 at Old  World Wisconsin.  She is also author of many historical novels for young readers, as well as a number of murder mysteries that feature the character Chloe Ellefson and take place in Wisconsin. Her 34 books have sold over 1.6 million copies.  For more info, visit kathleenernst.com.
Wed, November 2, 2016 7:15 p.m. Goodman Community Center. "For the Love of Hops," presented by Rich Joseph
Hops are one of Wisconsin's first and greatest agricultural crops, one that helped the state become a world-class beer producer.  In the late 1800s, Wisconsin went from being a global leader in hops production to zero acres in just a few short years.  Today, the increased interest in craft beers has created a resurgence in the growing of this important spice. Aficionados are also re-discovering the use of hops as a culinary treat and a natural antibiotic. We learned about the up-and-down (and up again!) history of hops, their culinary and medicinal uses, and their agriculture. And we samples specialties, including hops tea, pasta sauce with hops, bread and hops butter, and hops candies–made from locally gr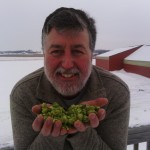 own hops and generously shared by Erin McWalter, the founder and executive director of the Hops Museum in Madison.
Rich Joseph owns The Hop Garden, an eight-acre hop yard located outside Belleville, Wisconsin and The Hop Garden Tap Room in Paoli. He is founder of the Wisconsin Hops Exchange and his hops are featured at many of Wisconsin's finest breweries and brewpubs.
Wednesday, October 5, 7:15 pm, Goodman Community Center – "The People's Place: Soul Food Restaurants from the Civil Rights Era to Today," presented by Dave Hoekstra
Dr. Martin Luther King Jr. loved the fried catfish and lemon icebox pie at Memphis's Four Way restaurant. Chef Leah Chase introduced George W. Bush to baked cheese grits and scolded Barack Obama for putting Tabasco sauce on her gumbo at New Orleans's Dooky Chase's. Celebrated former Chicago Sun-Times columnist Dave Hoekstra told such stories from his book, The People's Place: Soul Food Restaurants and Reminiscences from the Civil Rights Era to Today, in which he travels, tastes, and talks his way through twenty of America's best, liveliest, and most historically significant soul food restaurants. Following the "soul food corridor" from the South through northern industrial cities, Hoekstra gave voice to the remarkable chefs, workers, and small business owners (often women) who provided sustenance and a safe haven for civil rights pioneers, not to mention presidents and politicians; music, film, and sports legends; and countless everyday, working-class people.
Dave Hoekstra was a Chicago Sun-Times staff writer from 1985-2014. His work has also appeared in Playboy magazine, the Chicago Reader and the Journal of Country Music. 
Wednesday, September 7, 2016 – "Edible Memory: How Tomatoes became Heirlooms and Apples became Antiques," presented by Jennifer Jordan
How do the stories we tell each other about the past shape the food we eat? Even as countless varieties of edible plants have vanished permanently from the face of the earth, people are working hard to preserve the biodiversity and "genetic heritage" not only of rare panda bears or singular orchids, but also the plants of the backyard vegetable garden. A major consequence of this work is the emergence of heirloom food—varieties of fruit, vegetables, grains and livestock left behind by modern agriculture, but now experiencing a striking resurgence. Through a close examination of apples and tomatoes,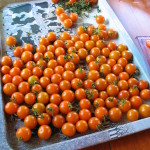 this talk reveals the phenomenon of edible memory—the infusing of food, heirloom and otherwise, with connections to the past, in ways both deeply personal and inherently social. Paying attention to edible memory reveals deep connections between food and memory, social and physical landscapes, pleasures and possibilities.
Jennifer Jordan is professor of sociology and urban studies at the University of Wisconsin, Milwaukee. She is the author of Edible Memory: The Lure of Heirloom Tomatoes and other Forgotten Foods (University of Chicago Press, 2015) and Structures of Memory: Understanding Urban Change in Berlin and Beyond (Stanford University Press, 2006), among other publications.
Wednesday, July 6, 2016, 6:00 pm, Annual Members-Only Potluck, Goodman Community Center, Madison
Our potluck theme this year was "Food Travel Tales." Members brought dishes that told a favorite travel story from their lives and discussed:  What did the dish teach you about the history or culture of a region? What personal or universal meaning does it carry for you? How did the dish transport you to the core of your destination? Recipes were shared and members watched a slide show of food travel photographs from several members.
June 1, 2016 – "All Grazing is Not Created Equal: The Ins and Outs of Management Intensive Grazing and Why It Matters"
Presented by Julie Engel
This interactive, visual presentation gives an overview of the history of managed grazing, how a rotational managed grazing system works and what sets it apart from other livestock agricultural practices. Julie Engel will outline how managed grazing supports perennial landscapes, good environmental stewardship, wildlife habitat, animal welfare and human nutrition. She'll offer insights into the values held by Wisconsin's grazing community, the economics of grass-based farming, and how consumers plan a vital role in advancing this resilient method.
 Julie Engel is the creator of "The Coney Garth," an alternative method of raising meat rabbits in a cage-free, hare-pen-free, pellet-free, Management Intensive Grazing pasture colony setting at the Wild Abundance Community Farm in Jefferson, Wisconsin. When she's not building a yurt for the rabbits or moving them around on pasture, she likes to cross-country ski or ride her bike.
May 4, 2016  – "She Cooks to Conquer: Revising the Place of the Housewife in the American Food System,
Presented by UW-Madison history professor Nan Enstad.
No figure struggles under more stereotypes than the beleaguered American housewife of the mid-20th century. Yet women who cooked for their families were the most important mediators between the growing corporate food industry and the population. They were the ones who translated corporate messages and newly available products into actual meals. They had power! How can we move beyond stereotype and understand this crucial relationship that shaped American diets? How did these "housewives" set the stage for the countercultural culinary interventions of their children and grandchildren?
 Nan Enstad is a professor of history at UW Madison and the author two books, one on immigrant women's fashion and pulp novel consumption and another (almost completed) on the global history of cigarettes. She teaches a class at UW entitled Food Since the Fridge. Her mother was a housewife and an excellent cook. 
 April 6, 2016, 7:15 pm, Goodman Community Center "Old Fashioned: The Story of the Wisconsin Supper Club" Film Screening with director Holly L. De Ruyter
Supper club restaurants were the hot dining trend in the mid twentieth century. They provided a place for people to spend their evenings enjoying cocktails, home cooked, high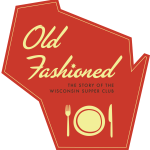 quality food and entertainment. The supper club scene slowly faded from the rest of the country, but kept a strong hold in Wisconsin due to a culture that allowed it to thrive. Tonight's meeting took us inside this uniquely Wisconsin institution with a screening of "Old Fashioned: The Story of the Wisconsin Supper Club." Director Holly L. De Ruyter was present to speak and answer questions about her film. The evening also included supper club food samples as well as a book signing by Mary Bergin, author of Wisconsin Supper Club Cookbook: Iconic Fare and Nostalgia from Landmark Eateries.
Holly De Ruyter grew up in Oneida, Wisconsin eating cheese curds, drinking kiddie cocktails at supper clubs and catching large-mouth bass to mount on her bedroom wall. A love of documentaries brought her to Chicago, where she earned a degree from Columbia College in film and video. In 2009 she decided to make a documentary exploring one of her favorite aspects of Wisconsin culture:  supper clubs. The award-winning movie that resulted premiered at the 2015 Wisconsin Film Festival
March 2, 2016, 7:15 pm. "My Bologna Has a First Name: The History of Oscar Mayer Foods," presented by Jim Aehl and Larry Borchert
In 1883 German-born Oscar Mayer and his two brothers opened a small meat market in Chicago, a business that grew into one of the nation's leading meat processors, with its headquarters based in Madison, WI for decades. Two former employees of the company presented: Jim Aehl explored its history from 1883 to the mid-1990's, and Larry Borchert covered the innovations in food processing and manufacturing that Oscar Mayer pioneered, and that other companies followed.
Jim Aehl worked in public relations at Oscar Mayer from 1970 to 1996; while he was there more than 4,000 people were employed in the plant and office. Larry Borchert worked at Oscar Mayer from 1960-1996; he holds a PhD in food chemistry and became Director of Central Research.
Wed, Feb. 3, 2016, 7:15 pm – "Food Deserts: Concept, Controversy and Clarification," Presented by Jane Collins.
Since the 1990s, food security advocates have used the term "food desert" to describe areas (usually urban neighborhoods) where access to healthy food is limited. More recently the term has been called into question by members of the community food security movement for a set of unspoken assumptions it entails and also for what it leaves out.  Professor Jane Collins discussed the concept and what it maps, and focused especially on areas labeled food deserts in Wisconsin.  She explored why the term has become controversial and what alternative concepts and tools might better represent food scarcity.
Several members of CHEW shared dishes/purchases from food desert neighborhoods in Madison.
Jane Collins is a Professor of Community & Environmental Sociology at the University of Wisconsin-Madison.  She studies gender, labor and poverty in the U.S. and Latin America, including research on family farms in Peru, agribusiness labor practices in Brazil, apparel industry outsourcing, and low-wage service sector workers in Wisconsin. She teaches courses on Food Systems, Consumer Culture, and Food Commodity Chains.
***
Wednesday, January 6, 2016 – "Here Yesterday, Gone Today: A Flight of Madison Restaurant Lore," presented by Nichole Fromme and JonMichael Rasmus.
What is Madison's longest-running restaurant still in business? When did hamburgers eclipse hot dogs in popularity in this area? What food habits does Wisconsin's capital city share with other places, and what makes the Madison restaurant scene unique? For answers to these questions and more, join us for a tour of Madison's most influential restaurants, from Eben and Rosaline Peck's tavern stand to The Old Fashioned.
Nichole Fromme and Jonmichael Rasmus started writing the blog "Eating in Madison A to Z" in 2004 because they wanted to explore their city and have a simple answer for the "What's for dinner?" question. Since then, they've eaten at and blogged about nearly 1000 Madison-area restaurants. Their book "Madison Food," published in the summer of 2015 by History Press, gives a lively overview of how Wisconsin's capital city became a culinary destination.
***
Wednesday, Dec. 2, 2015 – "Moulded Egg in Gargoyle Sauce, Pin Money Pickles, and Baby Chicken Cinderella: Looking at Menus in the Collections of the Wisconsin Historical Society," presented by Julia Wong
Most Wisconsinites know that the State Historical Society houses a North American history collection as well as a vast photography archive, but the Library-Archives Division's holdings also encompass ephemera, including hundre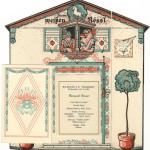 ds of menus. Menus document what culinary history enthusiasts have known all along:  that food, as Peter Kim (director of the Museum of Food and Drink) has noted, "is connected to everything." For tonight's program, Julia Wong will discuss the Society's online menu gallery and highlight some of the menus in the collections. Among her favorites: the wedding dinner menu of Jacob Black and Belle Mandelbaum (1887), a banquet menu in honor of "Buffalo Bill" Cody (1885), dinner menus from the Six O'Clock Club–a Madison men's social club (1899-1910s), and menus from Madison's restaurant culture (1970s-2015).
     Julia Wong has worked at the Wisconsin Historical Society since 2007. In addition to creating a few online image galleries, she processes collections in the Organic and Sustainable Agriculture Collection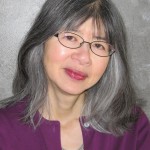 and archives websites for the WHS Web Archives. She graduated with an M.A. (2009) from the University of Wisconsin-Madison School of Library and Information Studies. She comes from a restaurant family and has also been an independent bookseller.
***
Wednesday, November 4, 2015 – "Homemade for Sale:  The Return of Cottage Foods," presented by Lisa Kivirist and John Ivanko.
There was a time when most of our food economy rooted in local transactions: neighbors selling to each other directly from their home. Thanks to a current national movement behind "cottage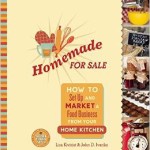 food" legislation (including state laws that allow specific, non-hazardous foods to be made in home kitchens and sold to the public), "homemade" on the package means exactly what it reads.  Authors Lisa Kivirist and John Ivanko spoke about this renaissance of small-scale, food artisan business start-ups. Lisa outlined opportunities under Wisconsin's current cottage food law that covers high-acid, canned products produced in home kitchens, and explored the grassroots efforts to expand this to baked goods and other items under a proposed "Cookie Bill."  John and Lisa shared sample pickles, relish, sauerkraut and other products straight from their home kitchen at Inn Serendipity Bed & Breakfast and Farm, located outside Monroe, WI.
As pioneers in the cottage food industry, Lisa Kivirist and John Ivanko are the co-authors of Homemade for Sale: How to Set Up and Market a Food Business From Your Home Kitchen  (homemadeforsale.com), the first authoritative book on launching a food business from your home kitchen.  Both write and speak nationally about the cottage industry movement while championing for the passage of a "Cookie Bill" in Wisconsin.  The  husband-and-wife duo operate a cottage food en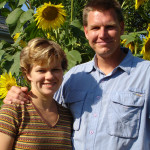 terprise at their award-winning Inn Serendipity Bed & Breakfast and farm (innserendipity.com), turning organic produce into pickles, shrub, sauerkraut and pickled pumpkin.  Together, they have also co-authored Farmstead Chef, ECOpreneuring and Rural Renaissance.  A distinguished Kellogg Food and Society Policy Fellow, Lisa Kivirist initiated and directs the Rural Women's Project of the Midwest Organic and Sustainable Education Service, an award-winning program providing resources and networking for women farmers and food-based entrepreneurs.
Wednesday, October 7, 2015 – "What's Not to Love about the Love Apple? Celebrating Quince from Root to Table," presented by Erin Schneider. We gleaned insights into the botanical and culinary history of a unique fruit: quince. Farmer, educator and fruit lover Erin Schneider explored the lore and culinary traditions of the original "ancient golden love apple." She related how quince can be grown and integrated into a food forest design for your backyard, and shared take-home resources and recipes for growing and eating quince. This special workshop included quince samples and stories, and quince preserves and other products were available for purchase.
Erin Schneider co-owns and stewards Hilltop Community Farm, a diversified CSA  farm and orchard in La Valle, Wisconsin, where she specializes in agroforestry and unique varieties of Midwest fruits. Erin also supports farmer to farmer education and learning at her farm and around the world through her work with the World Farmer Organization Women's Committee and the Farmer to Farmer Program.  For the past 16 years Erin has developed, managed, researched and taught sustainable agriculture and conservation programs that further innovation and capacity for farmers and communities to thrive in the world, one fruit or nutlet at a time.
Wednesday, Sept. 2, 2015 – "Food Patriots: A Movie and A Movement." CHEW hosted a special screening of this inspirational and award-winning documentary about the world of organic local foods and "grow-your-own" backyard farming. Director Jeff Spitz documents how, after his son's bout with a serious food-derived illness, his family became involved in a grassroots movement to rid our food of antibiotics and genetic modifications. Interviewees in the film include Madison's own Robert Pierce (South Side Farmers' Market and Growing Power) and locations range from the UW-Madison Athletics Department and the south side of Madison to the House of Representatives in Washington, D.C.  Entertaining, humorous, and informative, "Food Patriots" premiered at the 2014 Wisconsin Film Festival. A discussion followed the screening. For more information about the film, visit www.foodpatriots.com
August 2015 – No meeting, vacation time!
July 1, 2015– Annual Members Only Potluck: A Celebration of CHEW's 15th Anniversary.
Members shared their favorite summer salads and recipes (and stories about them). CHEW provided bread, beer, pop, wine, lemonade, and cake. And we had a very fun gift exchange!
June 3, 2015 – Eat Their Words: A Food Writers Panel Discussion
Tonight's program featured three Wisconsin  writers who explored the pleasures and pitfalls, the tales and techniques of writing about food in today's food-crazy world. Representing a journalist and editor's perspective was Milwaukee Journal Sentinel food editor Nancy Stohs. Award-winning novelist Michelle Wildgen, author of Bread and Butter, co-founder of Madison writer's studio and executive editor at Tin House Magazine, shared her expertise on using food in fiction and non-fiction. Rounding out the panel was food and beer writer Kyle Nabilcy, a senior contributor to Isthmus whose articles, website, blogs, Tweets and Facebook posts make him a social media presence in our region. The evening's discussion was moderated by Wisconsin food writer and CHEW member Terese Allen.
To learn more about the June meeting panelists and their work, check out these links:
Nancy Stohs – Milwaukee Journal Sentinel
Michelle Wildgen
Kyle Nabilcy – Irony or Mayo; Isthmus
And happy birthday to CHEW! To celebrate our 15th anniversary, cake was served!
May 6, 2015 – "How Corn Changed Itself, Then Changed Everything Else" Presenter: Cynthia Clampitt
About 10,000 years ago, a weedy grass growing in Mexico possessed of a strange trait known as a "jumping gene" transformed itself into a larger and more useful grass-the cereal grass that we would come to know as maize and then corn. Nurtured by early farmers in the Oaxaca region, this grain would transform the Americas even before First Contact. After First Contact, it would span the globe, with mixed results, but for newcomers to North America, it expanded its influence from rescuing a few early settlers to creating the Midwest. Today, it is more important than ever. As Margaret Visser noted in her classic work Much Depends on Dinner, "Without corn, North America-and most particularly modern, technological North America-is inconceivable." Copies of Cynthia Clampitt's book, Midwest Maize: How Corn Shaped the U.S. Heartland, will be available for purchase at the meeting.
Cynthia Clampitt  is a writer and food historian. A fourth generation foodie, Clampitt has always considered food a topic worth studying. She has pursued her love of culture, history, and food in thirty-seven countries on six continents (so far). She is the author of Midwest Maize: How Corn Shaped the U.S. Heartland, published by the University of Illinois Press. Cynthia is a member of Culinary Historians of Chicago, the Society of Women Geographers, the Agricultural History Society, the Association of Food Journalists, and the history section of the International Association of Culinary Professionals.
Please join us 7:15 pm at the Goodman Community Center, 149 Waubesa St, Madison, WI
***

April 1, 2015 – "The Empire of the Tea Table:  The Social and Literary Life of Tea in Victorian England" Presenter: Dr. Judith Fisher
By the time Victoria ascended the throne in 1837, tea was the ubiquitous drink of the English, especially English women.  But just because everyone drank tea, the ceremony of "tea time" developed as a variety of intricate drinking and eating rituals denoting class status, marking urban from rural life, and displaying "essential" qualities of femininity. Victorian novelists and etiquette writers were keenly aware of their own social practices and, in fact, helped establish those rituals, providing mirrors to their readers of who they were (and were not)—as well as who they wanted to be.
The evening will include tea and a tasting of tea time specialties.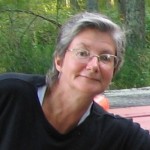 Judith Fisher is Professor Emerita from Trinity University in San Antonio, Texas. She specialized in nineteenth-century studies.  Her books include The Adventures of Philip by William Makepeace Thackeray (a scholarly edition); William Makepeace Thackeray: Lives of Victorian Literary Figures; Thackeray's Narrative Skepticism and the Egoism of Authorship. She has published articles on Charles Dickens, Victorian drama, and nineteenth-century book illustration. She is currently finishing a literary history of tea in British literature from 1660 to 1900, titled "The Empire of the Tea-Table," and has recently moved to Madison.
***
Wednesday, March  4, 2015, 7:15 pm – "Soup, Silence, Savor: A Foodie Lectio Divina," presented by Dr. Corrie Norman
Eating soup together in silence is a common practice in a variety of traditional spiritual communities. In some, eating is accompanied by the voice of a single reader reciting a lectio divina, or "holy reading." While respecting the boundaries between religious practice and a CHEW gathering, we'll explore the practice of savoring silence and soup while listening to inspirational food literature from a variety of sources. The evening includes a light meal of soups and breads.
Dr. Corrie Norman is Associate Director of the Religious Studies Program at UW-Madison. Her research interests include the connections between making food and making meaning across cultures. Last summer, she led a University Summer Forum on "Food, Meaning, and Spirituality" that involved local food producers, community and university students, including a number of CHEW members.
***
February 4, 2015 –"The Road Joyfully Traveled: Judging Family Heirloom Recipes at Midwestern State Fairs" presented by Catherine Lambrecht
Since 2009, the Greater Midwest Foodways Alliance has sponsored and judged Family Heirloom Recipes contests in Illinois, Indiana, Iowa, Kansas, Ohio, Minnesota, Missouri, South Dakota and Wisconsin. Catherine Lambrecht, who has judged State Fair and 4-H projects and competed at the Illinois State and Lake County Fairs, will explore the history of Midwestern foodways at state fairs and their stalwart contribution to American culture.
Catherine Lambrecht is program chair for the Chicago Foodways Roundtable, a member of Culinary Historians of Chicago, and a founder with Bruce Kraig of the Greater Midwest Foodways Alliance. She is also a founder and lead moderator of LTHForum.com–a Chicago based culinary chat site.
***
January 7, 2015 – "Danish Food Traditions," presented by Orange Schroeder,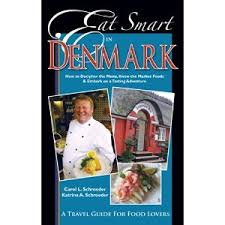 co-owner of Orange Tree Imports in Madison. For a small country, Denmark is surprisingly rich in culinary traditions, many of which date back to Viking times and even earlier. Danish cuisine has been in the gastronomic spotlight since Noma was voted the best restaurant in the world four times. Noma (which stands for Nordic Mad, or Nordic Food) is part of the active local foods movement in Denmark that makes use of fresh ingredients to create variations on traditional food and drink. And while the average visitor to Denmark is not likely to eat at Noma–reservations are almost impossible to get, and prices are high even by Copenhagen standards–there are countless opportunities throughout the country to enjoy both traditional and New Nordic versions of delicious Danish dishes.
Orange Schroeder and her husband Dean have been co-owners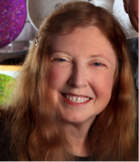 of Orange Tree Imports in Madison, Wisconsin since 1975. She has an M.A. in Danish literature and has traveled to Denmark countless times to visit friends that are now considered family since her first trip there at the age of 16. Her first publication was a book-length bibliography, published by Det Danske Selskab in 1981, of Danish literature in English translation and books in English about Denmark. She has also translated the Danish Handcraft Magazine and three books on handcrafts from Danish to English. She co-wrote Eat Smart in Denmark with her daughter, Katrina Schroeder.
Orange did provide a culinary journey introducing the delights of Danish cuisine from smørrebrød through wienerbrød. Delicious food samples were available and Orange also signed copies of her book, Eat Smart in Denmark (Ginkgo Press: http://www.eatsmartguides.com/)
***
December 3, 2014 – "Fishing for Sustainability, Past and Present," hosted by Kathleen Schmitt Kline
The history of Great Lakes commercial fishing, current developments in aquaculture and aquaponics, and  a new statewide initiative that educates Wisconsin eaters about the environmental, economic and gastronomic benefits of eating local fish were presented.
Our speaker, Kathy Kline, was joined by Chefs Chris Swenson, Armando Soto and Quinmarlo of Steenbock's on Orchard restaurant in Madison. Chef Swenson & his colleagues prepared  fish dishes to share with attendees.
Kathy Kline is the education outreach specialist at UW Sea Grant Institute and co-author of  People of the Sturgeon: Wisconsin's Love Affair with an Ancient Fish.
Additional resources of interest:
Wisconsin's Water Library; Librarian Anne Moser
Right Bite Program & Wallet Guide (Shedd Aquarium)
Seafood Watch & Regional Consumer Guide (Monterrey Bay Aquarium)
Recommended Reading (as recommended by guest, Titus Seilheimer):
Bogue, Margaret Beattie.  Fishing the Great Lakes: An Environmental History, 1783-1933. Madison: University of Wisconsin Press, c2000.
Available from UW-Madison Libraries (including Wisconsin's Water Library) and the South Central Library System. See WorldCat record.
***
November 5, 2014  "The Importance of Duncan Hines," presented by Louis Hatchett.
Duncan Hines (1880–1959) may be best known for the cake mixes, baked goods and bread products that bear his name, but most people forget that he traveled across America discovering restaurants and offering his recommendations to readers in his best-selling compilation Adventures in Good Eating. His biographer, Louis Hatchett, will explore the life and legacy of a savvy businessman, American icon and an often-overlooked culinary pioneer.
Louis Hatchett was born in Evansville, Indiana on April 8, 1955. Educated at public and private schools in Kentucky and Tennessee. B.A., University of Evansville, Evansville, Indiana. Masters, Western Kentucky University, Bowling Green, Kentucky. He lives in Henderson, Kentucky.
***
October 1, 2014 Making Fast Food: Uncovering the Surprising History of Fast Food Pre-McDonald's, presented by Nic Mink
To many, fast food is the quintessential embodiment of twentieth-century American food culture. In his talk, author Nic Mink explores the often forgotten roots of American fast food, as the industry developed between the 1920s and the 1950s. From the changes wrought to fast food by Federal Prohibition to the sweeping technological transformations that took place in restaurant kitchens, Mink shows how the development of the industry and its cuisine came from unexpected places and emerged in equally unexpected ways.
September 3, 2014 "Wisconsin's Historic Breweries" presented by Jim Draeger
Back by popular demand,
author Jim Draeger will cover the second half of his book, "Bottoms Up: A Toast to Wisconsin's Historic Taverns and Breweries." We heard from Jim last year (2013) about the history and culture of taverns in our state; this month he explored our considerable and important history of breweries.
Jim Draeger is an architectural historian and deputy state historic preservation officer at the Wisconsin Historical Society, with more than 25 years of historic preservation experience.
***
July 2, 2014, 6 pm "An Old-Fashioned Picnic" – Annual Members-Only Potluck
CHEW members bring an old-fashioned picnic dish– something from mid-20th century or before.
Websites with ideas:
http://www.foodtimeline.org/foodpicnics.html
http://www.victoriana.com/partyplanning/how-to-have-a-victorian-picnic.html
http://www.chronicallyvintage.com/2013/06/let-go-on-vintage-picnic.html
http://lostcookbook.wordpress.com/2013/08/15/picnicking-through-the-past/
CHEW provided wine, beer, and home-made ice cream, and the DeVores provided their lovely backyard garden setting.
***
June 4, 2014 – "Ovens on the Edge: How the First European Colonists Baked Bread," presented by Paula Marcoux
Paula Marcoux, the author of a new book, Cooking with Fire: From Roasting on a Spit to Baking in a Tannur, Rediscovered Techniques and Recipes That Capture the Flavors of Wood-Fired Cooking,  explores the earliest colonial baking, revealing how folks deployed a range of strategies and adapted their technologies, and ultimately their expectations, to local conditions. Samples from Marcoux's book will be served, and a book signing will follow her presentation.
Paula Marcoux is a food historian who lives in Plymouth, Massachusetts; she has worked professionally as an archaeologist, cook and bread-oven builder. She is the food editor of Edible South Shore magazine, writes on food history topics for popular and academic audiences, and consults with museums, film producers, and publishers.
***
May 7, 2014 – "Ho, Ho, Ho and A Bottle of Rum," presented by Cynthia Clampitt
Ever wonder why rum is associated with those pirates of the Caribbean? Food historian Cynthia Clampitt shares the reason rum arose where it did and when it did, and considers its connection with coffee, tea, and chocolate. She also explains why rum was one of the issues that led to the American Revolution, and how it affected culture and history after that.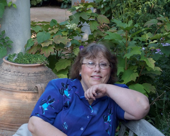 Cynthia Clampitt is a writer, geographer, and food historian who has written textbooks for every major educational publisher in the U.S. She recently completed work on a book on the history of corn in the Midwest for the University of Illinois and is currently working on a book of international food history. She is the author of the award-winning travel narrative, Waltzing Australia—and it was in Australia that she first became aware of the international impact of the rum trade.
***
April 2, 2014 – "Wisconsin Supper Clubs: An Old-Fashioned Experience" by author Ron Faiola

Supper clubs are hugely popular with Wisconsin locals and regularly frequented by all Midwestern foodies "in the know." Speaker Ron Faiola will explore the state's long-lived and much-beloved supper club tradition.We'll also enjoy a taste of one very important supper club feature this evening: the relish tray! Ron Faiola is an author, photographer and filmmaker whose work features the unique locations, food and atmosphere of Wisconsin fish fries and supper clubs. He is the producer of a book and a documentary titled Wisconsin Supper Clubs: An Old Fashioned Experience.

---
***
March 5, 2014 – Meeting was canceled; speaker Jim Draeger rescheduled.
***
February 5, 2014 – "Ice Harvesting on Madison Lakes" by Ann Waidlich    
You may be fed up with the frigid weather, but it might comfort you to know that ice from Madison lakes has played an important role in our local culinary history. The area's lakes produced good quality ice for both the local and regional markets from about the mid 1800s through the 1940s. Ann's PowerPoint program will explore how the ice was harvested, stored and distributed. Come in from the cold and warm up to ice history!
CHEW member and local historian Ann Waidelich is curator and board director of the Historic Blooming Grove Historical Society; co-coordinator of the East Side History Club;  treasurer of the Four Lakes Postcard (collecting) Club; and past-resident of Historic Madison, Inc. (Madison's historical society). A retired reference librarian, she worked for 35 years with the Madison Public Library
***
Canceled……..January 6, 2014 – "Potluck for CHEW Members Only"
We have regretfully decided to cancel the CHEW potluck. Predictions are that we will be facing -20 degree temperatures that evening, making it dangerous to be outside.
***
December 4, 2013 – "All in Good Taste: German Holiday Traditions" presented by Mary Bergin.
December is the season of Christkindlmarkts, mulled wine, gingerbread, stollen and more in Germany. About 50 million people in the United States consider themselves to be of
German descent, more than any other ancestral group, but much of what we consider "German" is based upon the Americanized traditions of our families. Learn some of the universal truths and regional nuances about holiday foods and traditions in Deutschland, then share some of your own Yuletide favorites.
Longtime travel and food writer Mary Bergin of Madison is the author of "Eat Smart in Germany: How to Decipher the Menu, Know the Market Foods and Embark on a Tasting Adventure." Mary will be joined by Michelle Clasen Werry, Clasen's European Bakery in Middleton, WI.  Michelle will would do gingerbread house decorating and talk about German holiday traditions as she's known them – as a baker and as part of a true-to-roots German family.
"Eat Smart in Germany: How to Decipher the Menu, Know the Market Foods and Embark on a Tasting Adventure."  is the 12th and newest installment of the "Eat Smart" culinary guidebook series, published by Ginkgo Press.
***
November 6, 2013 – "The Literature of Food" presented by Peggy Wolff
Peggy Wolff, editor of Fried Walleye and Cherry Pie: Midwestern Writers on Food will speak about the explosion of a genre called food/lit.  In the past there were only a handful of good writers who were seeing food beyond the printed recipe on the page.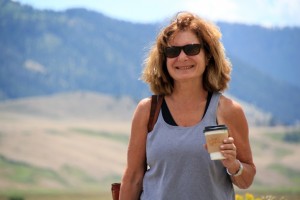 And there weren't many who were truly celebrating the senses, or writing about food against the backdrop of a glamorized setting. Or against the backdrop of seduction. Or education.
These days there's a seemingly bottomless appetite for books on the subject of food. Not conventional cookbooks, the ones with recipes and photos. The publishing world has moved on to the literature of food —to autobiographies of chefs, confessions of food critics, memoirs of restaurant owners.  Instead of meal plans, these books have themes. Wolff will talk about some of the more brilliant and precise award-winning food blogs, websites, and memoirs that have changed the way many of us think about food.
Peggy Wolff is a Chicago-based writer, a frequent contributor to the food section of the Chicago Tribune  and the food editor of the online Realize magazine. She has also written articles on ultrasports, art, design and photography for numerous publications including Chicago Magazine, Chicago Tribune SUNDAY Magazine and ArtNews. Wolff divides her time between Chicago and Park City, Utah, where she has happily discovered mountain trout. Check out www.peggywolffwriter.com for more information about Fried Walleye and Cherry Pie.
***
October 2, 2013 – "The Open Source Seed Initiative: Free as in Speech, Not as in Beer" presented by Jack Kloppenburg.

The domination of the seed trade by a few corporate "Gene Giants" and the patenting of genes and plants are serious constraints on the free exchange of seeds. We'll hear from Jack about the Open Source Seed Initiative (OSSI), which promotes innovative and public plant breeding, encourages the sharing rather than the restriction of germplasm, and works to integrate the skills and capacities of farmers with those of plant scientists.
Jack Kloppenburg is a Professor in the Department of Community and

Environmental Sociology at the University of Wisconsin-Madison. He is Director of the GreenHouse Residential Learning Community and is also affiliated with the Nelson Institute for Environmental Studies and the Agroecology Program.
***
September 4, 2013- "More Than Recipes: A Complicated Portrayal of Marriage in Lorine Niedecker's Cooking Book" presented by Emilie Lindemann.
Emilie Lindemann, an assistant professor of English at Silver Lake College, will speak about Wisconsin poet Lorine Niedecker's The Cooking Book. Niedecker (1903-1970) created the Cooking Book during her first year of marriage to Al Millen in 1963–the same year Betty Friedan published The Feminine Mystique which exposed the problem that had no name. Emilie will share some of the highlights from Niedecker's handwritten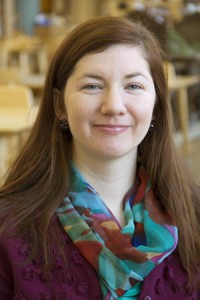 Cooking Book, which includes playful dialogue between a poet wife and a literary lumberjack husband as they experiment with sauerkraut, the joys of bacon, and whiskey cake. Emilie will discuss how the recipes and ruminations on food and cooking show a model of marriage where the woman is not a subservient nothing but rather a collaborator or co-sous chef–an interesting and stark contrast to the women and marriages in Friedan's book.
Emilie lives on a farm in rural Manitowoc County and teaches at Silver Lake College of the Holy Family. She has two poetry chapbooks, Dear Minimum Wage Employee: You are Priceless and The Queen of the Milky Way. Both are available from Dancing Girl Press. In her free time, Emilie plays violin in the folk rock band Cato Falls.
***
August 7, 2013 – 12:45 pm to 4 pm:  –  Madison Food Explorers 
hosted a private culinary expedition in downtown Madison for CHEW. Participants discovered hidden Madison restaurants, taste local, fresh Madison food and learned about Madison's history, architecture and culture. The tour offered tastings at Merchant, Fromagination, Ian's Pizza, Chautara, State St. Brats and UW Memorial Union Rathskeller and Terrace.
Website: www.madisonfoodexplorers.com
***
July 2013 – no meeting
***
June 5, 2013 "Made in Campania: Regional Food and Cultural Identity in Italy" presented by Grazia Menechella.
Grazia Menechella is a professor of Italian in the Department of French and  Italian at University of Wisconsin – Madison.

She works on Italian culinary and literary history and is a cook herself. Grazia has wonderful stories about food in the small village in southern Italy where she grew up.
Located on the Italian Peninsula, Campania is rich in culture, especially in regards to gastronomy, music, architecture, archeological and ancient sites such as Pompeii, Herculaneum, Paestum and Velia. The name of Campania itself translates into English as "fertile countryside". Campania was colonised by Ancient Greeks, during the Roman era the area maintained a Greco-Roman culture. The capital city of Campania is Naples.The rich natural sights of Campania make it highly important in the tourism industry, especially along the Amalfi Coast, Mount Vesuvius and the island of Capri.
May 1, 2013 "Hasenpfeffer: A Hop around Hare History," presented by Julie Engel.
Julie will explore the history of rabbit husbandry and coney cookery with a particular bent towards how farming methods influence meat quality. The fabled Hasenpfeffer dish will serve as a lens with which to view our current and past relationship to bunnies and their delicate flavor.
Julie Engel is the creator of "The Coney Garth," an alternative method of raising meat rabbits in a cage-free, hare-pen-free, pellet-free, Management Intensive Grazing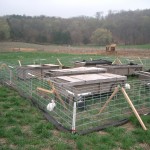 pasture colony at the Token Creek Eco-Inn in DeForest, Wisconsin. (Say that three times fast!) She is also the farm crew leader at Troy Community Farm in Madison and a member of the board of directors of Grass Works. When she's not building a yurt for her rabbits, moving them around on pasture or harvesting tomatillos, she likes to read, cook, eat, cross-country ski or ride her bike. Weather dictates to which of the aforementioned hobbies and jobs she plies herself…and on some Wisconsin days it could be all of them.
April 3, 2013 "Food [dot] com: How Yelp Changed The Way We Talk About Food," presented by Corey Dane.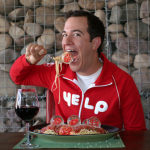 Since its inception in October 2004, Yelp has become a indispensable tool for finding crave-worthy cheese curds and tacos worth talking about. Whether using Yelp's desktop site at home or the free mobile app for smart phones and the iPad on the go, visitors to Yelp tap into the power of over 33 million local reviews to help them make an informed decision on where to eat in 20 countries. Yelp's Community Manager in Madison, Corey Dane, will chat about how Yelp has fed people throughout its history, and how you can use Yelp as a resource to become a fierce foodie in Madison's culinary scene.
Corey hails from Chicago and has a degree in theatre from the University of Illinois. He has hosted two television shows for the city of Tucson and a radio program about small business for Clear Channel Radio. Corey was Tucson's first Community Manager for Yelp, the popular consumer review site and mobile app. In 2012 he moved to Madison and became Senior Community Manager for Yelp. In addition to writing reviews on everything from bars to boutiques, Corey pens Wednesday's Weekly Yelp Newsletter, partners with the small business community to coordinate community happenings, and speaks with restaurant owners about how to maximize their online presence (that is, however, when he's not eating yelpgasmic cookies from Batch or swishing cocktails at Forequarter).
***
March 6, 2013 "How Alaska's Salmon Became Wild: The Surprising History of the World's Last Great Wild Food", presented by Nic Mink.
When most of us think of wild salmon today, we think of Alaska. And when we think Alaska, we think of the icy cold waters and the pristine habitats that give the state its profound natural beauty and make it our nation's top producer of wild salmon. Yet these strong associations have not always resonated in our minds. This talk invites people to discover how changes in preservation technology, harvest methods, consumer demands, and marketing strategies have led the creation of wild Alaskan salmon.
Nicolaas Mink  divides his time between Sitka, Alaska and Indianapolis, Indiana, where he is the Sustainable Foods Fellow at Butler University. He's on the Board of Directors of the Indy Winter Farmers Market, oversees the Indy Food Fellows program, and is the Exec
utive Director of The Indy Food Group. He's also the President and Chief Salmon Steward at Sitka Salmon Shares, the Midwest's first Community Supported Fishery, specializing in connecting Midwestern consumers to small boat fishermen in Southeast Alaska. He's written extensively on the subject of food and culture in his first book, Salmon: A Global History, Reaktion Press.
***
February 6, 2013 "Bottoms Up: A Toast to Wisconsin's Historic Bars and Breweries" presented by Jim Draeger
Jim explores the rise of taverns and breweries in Wisconsin and discuss the history of the effects of temperance and Prohibition and attitudes about gender, ethnicity and morality. (Check out the Wisconsin Public Television special that featured Jim and his book here.)
Draeger, co-author of the new book, Bottoms Up, is an architectural historian and deputy state historic preservation officer at the Wisconsin Historical Society, with more than 25 years of historic preservation experience.
***
January 2, 2013 "Member Only Potluck" 
The theme for this year's celebration is SOUP. Yes, we're weary of holiday fare, so we're getting out the crock pots and soup kettles and cooking up some comfort fare. Think history here, folks, and bring a concoction from the past, a soup your family has enjoyed for generations, or something so good it should make food history! Event hosted by Jean and Joel DeVore. Guaranteed to be a delicious event.
***
December 5, 2012 "Hot Dogs Forever" by author Bruce Kraig

Drawing from material in is new book,
Man Bites Dog: Hot Dog Culture in America, author Bruce Kraig tell us how the hot dog became a symbol of American culture. From its origins as immigrant food to how it became mainstream, he'll cover the gamut of hot dogging in American life. The talk includes regional styles of hotdogs, who invented them, and how they have recently became platforms for culinary art.
Hot dog samples were served after Bruce's talk.
Bruce Kraig is Professor Emeritus in
History and Humanities at Roosevelt University in Chicago and a nationally known expert on the history of the hot dog. He has appeared on many television programs as an authority on American  food history and culture. Kraig is founding president of the Culinary Historians of Chicago and of the Chicago Food and Foodways Roundtable, and is president of  the new Greater Midwest Foodways Alliance.
***
November 7, 2012 "If It Weren't For Cows" by author Ed Janus
Speaker Ed Janus believes that the dairy cow created Wisconsin–that is, the Wisconsin we know today, and the one we love: the neat barns with their ranks of silos, the undulating green of grasses, and especially the cows, our avatars of contentment. Janus will reveal how
America's Dairyland was created through a remarkable effort of intelligence, belief and labor that began 160 years ago–an effort that continues today. Ed Janus is an audio journalist, writer, and oral historian, and the author of Creating Dairyland (Wisconsin Historical Society Press, 2011).
***
October 3, 2012 "Soup and Bread: Building Community One Pot at a Time" presented by author Martha Bayne

Martha Bayne explores the social role of soup and its history as a tool for both building community and fostering social justice. She examines the classic model of a soup kitchen, national initiatives like Empty Bowls fundraisers and Sunday Soup dinners, as well as casual soup swaps and community soup cookoffs. Soup, she explains, means different things to different groups: For the activists of Food Not Bombs, the act of serving soup can be a political statement; to others it can be art practice, social service, or ministry. But though the context may change, the essential connection remains the same: In extending hospitality over the soup pot, a connection is formed and community ties are strengthened.
Martha Bayne is a Chicago-based writer and editor and author of Soup & Bread Cookbook: Building Community One Pot at a Time (Agate/Surrey Books, 2011). She launched Soup & Bread, a free community meal and hunger-relief fundraiser, at the Chicago bar the Hideout in 2009. Since then this annual winter tradition has raised more than $30,000 for a range of local food pantries and soup kitchens, and brought together food activists, farmers, celebrity chefs, and amateur cooks around a common pot of soup.
***
September 5, 2012  "Putting Down Roots: Gardening Insights and Inspiration from Wisconsin's Early Settlers" by author Marcia Carmichael
Author Marcia Carmichael will explore the rich ethnic diversity of Wisconsin's early settlers, their gardening styles and traditions, favorite plants, garden implements, and recipes. You will be invited to meet, pet, and sniff a selection of heirloom plants, and may be inspired to grow a few in your own pot or garden. Marcia freely shares her passion for plants, gardens, and historical accuracy.
Marcia Carmichael is the historical gardener at Old World Wisconsin and author of Putting Down Roots: Gardening Insights from Wisconsin's Early Settlers (Wisconsin Historical Society Press).
***
June 6, 2012. "Juliette Gordon: Low and the History of the Girl Scout Cookie," with Shannon Henry Kleiber, author of On My Honor: Real Life Lessons From America's First Girl Scout.
***
May, 2012. "Finding the Roots of the American Food Industry Beneath the Cannery Floor" by Anna Zeide.
Before there were the food industry giants of today, there were small, independent canning companies, spread across the eastern half of the United States. From these humble beginnings grew the huge industry we know today, which has increasingly come under attack for what many commentators see as the negative effects the industry's products have on our country's health, economy, and environment. These effects are underpinned by the industry's manipulation of consumers through media, of government agencies through lobbyists, and of science through industry-funded research. But these features are not products of the late twentieth and early twenty-first centuries. Rather, these complex relationships find their roots over a hundred years earlier, in the late nineteenth century, when the modern food industry first began to take shape, on the cannery floor. This talk offered stories about the birth and growth of commercial canning.
***
April, 2012.  The Cultural and Culinary Importance of the Apple, by Erika Janik.
Wisconsin Public Radio producer and history writer Erika Janik explored the cultural and culinary importance of the apple, drawing from her new book, Apple: A Global History.
***
December 7, 2011. "Norway: A Sweet Peek at Her Culinary History and Yuletide Traditions" by Joan Peterson
One might wonder how Norway ever managed to feed her people, given the miniscule amount of arable land (3%) and often harsh environment, but feed them she did! And believe it or not, the food is not all white—to dispel that popular notion about the cuisine. Since Norway was not occupied by outside forces until the 20th century, foreign culinary influences were introduced by other means. Not surprisingly some of the new ingredients found their way into Yuletide baked goods.
Joan will use the occasion of her talk as a challenge to bake and construct the classic Norwegian cone-shaped kransekake, a festive holiday cake made of successfully smaller rings of ground almonds, sugar, and egg whites. The kransekake will go home with the person who, after the talk, gets the slice of Epiphany cake (galette des rois) containing the single favor placed within its filling. The much-loved Epiphany cake will be baked by Ronnie Hess, author of the companion guide, Eat Smart in France, also published by Joan Peterson.
Joan Peterson writes and publishes the EAT SMART series of guidebooks for travelers and cookbook lovers, who want to get to the heart of a country's culture through its cuisine. Her first guide, Eat Smart in Brazil, was so warmly received by travelers, foodies—and especially Brazilians—that she set aside her career as a biochemist at the University of Wisconsin in the early 90s to devote full time to another passion: helping others navigate menus and markets in foreign countries. To date she has covered the cuisines of Brazil, Turkey, Indonesia, Mexico, Poland, Morocco, India, Peru, Sicily, and Norway, and has now begun to contract with others to write Eat Smart guides. The first guide not written by her features the food of France and was written by Madisonian Ronnie Hess. For fun Joan leads culinary tours to some of the destinations she's written about. She's a founding member of the Culinary History Enthusiasts of Wisconsin (CHEW). The Wisconsin Local Foods Journal, which Joan co-wrote with CHEW president Terese Allen this year, marks a rewarding departure for her from writing about international cuisines.
***
November 2, 2011.: "CHEW the Cud: Food and Identity in Early Rabbinic Judaism" by Jordan Rosenblum.
Food was and is an important defining factor in Judaism. Jordan Rosenblum's exploration of how the Rabbis cooked up Judaism in its formative years gave us much to chew on, not only about food and the development of Judaism but also about food, identity and community writ large.
Speaker Bio: Jordan D. Rosenblum is the Belzer Assistant Professor of Classical Rabbinic Literature at UW-Madison. He received a BA in Religion from Columbia University (2001); a BA in Ancient Judaism from The Jewish Theological Seminary (2001); an MA in Jewish Studies from Emory University (2003); and an MA (2005) and PhD (2008) in Religious Studies from Brown University. In Spring 2009, he was a Starr Fellow at the Center for Jewish Studies at Harvard University. His research focuses on the literature, culture, and history of the early rabbinic (tannaitic) movement. His book, Food and Identity in Early Rabbinic Judaism (Cambridge University Press, 2010), explores the intersection between early rabbinic food regulations and identity construction. Rosenblum has published and taught about such topics as the history of Jews and Chinese food; pork in discourse by and about Jews from antiquity to modernity; kosher olive oil in antiquity; and the connection between cookbooks and identity formation.
***
October 5, 2011. "Celebrating City Chicks: Eggstraordinary Pets Who Make Our Breakfast" by Susan Troller.
Chickens, domesticated for more than 8000 years, are finding new homes, and new acceptance, in city and suburban settings as part of the burgeoning fresh/whole/local food movement. Susan Troller, author of CLUCK: From Jungle Fowl to City Chicks, is a passionate gardener, cook and occasional food writer. In this talk she focused on both the practical and endlessly entertaining aspects of the backyard chicken phenomenon. Like other keepers of small flocks of chickens, she appreciates her hens for their daily contribution to the table. But she also finds them endearing, engaging pets who are not only distinctive in their appearance, but in preferences, habits and personalities, too.
In her day job, Susan Troller is a newspaper reporter who currently covers K-12 education for The Capital Times. She previously wrote about the Madison food and restaurant scene and still writes occasional food reviews and stories about the growing interest in sustainable agriculture. She grew up a city girl but moved with her husband 35 years ago to a small non-working farm in northern Green County. An avid gardener and animal lover, she has lived with horses, goats, dairy heifers, dogs, cats, rabbits, guinea pigs and now a small flock of chickens, who helped her write CLUCK: From Jungle Fowl to City Chicks. The book, published in June 2011, combines her interest in sustainably grown local food and animals of all kinds.
***
Sept. 7, 2011. "Hot Peppers in Pasty Territory: Food Pluralism in Southwestern Wisconsin" by Janet C. Gilmore.
This presentation revealed the importance of foodways ethnography to learn the region's experience of cultural succession, pluralism, and diversity in small Upper Midwestern communities often perceived as homogeneously white and Anglo. It applies commonplace immigrant food history and new world adaptation patterns to the case of an extended Italian-American family in a small southwestern Wisconsin town, to understand how diverse local food patterns develop in informal, private settings, beyond the limelight of tourism. In a community where mining history, British and Yankee settlement in the early 1800s, and Cornish pasties are championed as official community history and identity, the family has sustained its Italian foodways heritage since arriving c. 1902, while cultivating old and new foods based on indigenous, imported, and horticulturally-adapted plants and home-grown animals. While not actively linked to the new local foods movement today, the family has participated in cultural conservation practices such as folklife exhibits and festivals, which afford potential meeting grounds for contributing while protecting against commercial exploitation and unwanted public scrutiny.
Speaker Janet C. Gilmore, Associate Professor, Department of Landscape Architecture, Folklore Program, and Center for the Study of Upper Midwestern Cultures, UW-Madison, emphasizes ethnographic documentation, and public programming based on it, in classes on foodways, festivals and celebrations, ethnic representation, and cultural landscape preservation. Recent research focuses on Upper Midwestern foodways as well as the intersections of intangible and tangible cultural heritage. She has authored The World of the Oregon Fishboat and articles on fish foodways, fisherman stereotypes, Upper Midwestern commercial fishing boats, and folk artistic expression.
Gilmore has been researching the region's foodways heritage since the 1980s, publishing popular and scholarly articles on fish foodways, presenting regional cooks at folklife festivals, and representing regional food traditions in exhibits at historical and folklife museums. Since 2004 she has taught several courses at UW-Madison that incorporate or focus on foodways, where she engages students in documenting, writing and reflecting on foods, meals, and food events in their families and Wisconsin communities.
***
July 6, 2011. "The Marvelous, Magical Marshmallow" by Shirley Cherkasky.

It may look like unassuming fluff, but the marshmallow is one tough cookie when it comes to surviving culinary trends. While not without controversy ancient or recent, it shows no sign of melting from of the food scene. Easter without Peeps®? Thanksgiving without the gooey stuff on top of the sweet potatoes? Just as s'mores season gears up, we were thrilled to welcome home one of CHEW's founding members to talk about this infinitely adaptable yet always recognizable part of culinary history. And while we didn't roast them in the parking lot (fire code and all), we tasted some of the latest examples of the marshmallow's ability to come out on top and golden whatever is hot. Artisanal marshmallows anyone?
Shirley Cherkasky is a culinary historian and founding member of the Culinary Historians of Washington, D.C., and the Culinary History Enthusiasts of Wisconsin. She is an active member of the International Commission on Ethnological Food Research and has compiled an international directory of more than 1,400 food and beverage museums (available here). She has contributed to The Oxford Encyclopedia of Food and Drink in America; Entertaining: from Ancient Rome to the Super Bowl; and The Encyclopedia of Food and Culture. She was coordinator of public programs at the Smithsonian Institution's National Museum of American History for many years and, since retirement, has been an independent scholar with a research focus on American confectionery.
We were joined by Michelle Quednow of JazzedUpMarshmallows in Lake Mills. She brought samples of her marshmallows for tasting and some for sale as well. After Shirley spoke, we asked Michelle to tell us a little of her marshmallow story. We also tasted some pretty delicious-looking S'mores (see the website) from Nicole Greene of TruffleTruffle in Chicago, a small artisanal bakery/confectionary operation.
***
June 1, 2011.  "From Pantry to Pastry to Planting a Row: The Goodman Center's Food Initiatives" by Kathy Utley and Becky Steinhoff. We heard from the Goodman Center's Kathy Utley and Becky Steinhoff about the history and hope of community food programs at the place we meet each month. We tasted some of the wonderful creations made at the Goodman by Chef Lee Davenport and her staff at Working Class Catering and Ironworks Cafe. And please consider helping with the Goodman's efforts.
***
May 4, 2011. " The Renaissance of the Wisconsin Farmstead Dairy" by Jeanne Carpenter. We had an evening of remarkable stories about the re-emergence of smaller-scale, artisanal dairies. Our story-teller and guide was Jeanne Carpenter of Wisconsin Cheese Originals. Jeanne let us taste as well as talk our way back to the future of farmstead traditions from milk to ice cream with cheese in between.   About Jeanne: Jeanne Carpenter is a cheese geek, but she didn't start out that way. Raised on Velveeta on a family farm in Wisconsin, after college she worked six years as an award-winning journalist. After a four-year stint in the corporate world, she then served as a spokesperson for the Wisconsin Department of Agriculture, which led to the development of the Dairy Business Innovation Center. In addition to working for several non-profits as a communications specialist, she leads her own company, Wisconsin Cheese Originals, promoting the state's artisan cheeses. She founded the Annual Wisconsin Original Cheese Festival, held the first weekend of November in Madison. More info: http://www.wisconsincheeseoriginals.com  Place: Goodman Community Center, Madison, WI.
***
April 6, 2011. "The History and Fun of Mustard" by Barry Levenson. This session met at the National Mustard Museum. This was a special evening for CHEW hosted by Barry and Patti Levenson, aka "the Curator and Mrs. Mustard," at the National Mustard Museum in Middleton. Barry, a former Assistant Attorney General for the State of Wisconsin (who argued before the U.S. Supreme Court with a win-inducing mustard jar in his pocket), spoke about mustard history and making food history fun.
***
March 2, 2011.  "A Passion for Preserving Heirloom Apples" by
Dan Bussey, who is is an apple historian and the owner of Albion Prairie Cider Orchard in Edgerton, WI where he grows some 250 varieties of apples. He has worked with Gary Paul Nabhan on the Renewing America's Food Traditions (RAFT) Alliance, managed by Slow Food USA, to preserve our "forgotten fruits," and is a past president of the Wisconsin Apple Growers Association. His book covering 14,000 apple varieties is scheduled to be published this year. Dan will talk about some of those and we'll have a chance to taste some cider from Albion Prairie.
***
Feb 2, 2011.  "CHEW the Cud: Food and Identity in Early Rabbinic Judaism" by Jordan Rosenblum. Food was and is an important defining factor in Judaism. Jordan Rosenblum's exploration of how the Rabbis cooked up Judaism in its formative years gave us much to chew on not only about food and the development of Judaism but also about food, identity and community writ large.
Bio: Jordan D. Rosenblum is the Belzer Assistant Professor of Classical Rabbinic Literature at UW-Madison. He received a BA in Religion from Columbia University (2001); a BA in Ancient Judaism from The Jewish Theological Seminary (2001); an MA in Jewish Studies from Emory University (2003); and an MA (2005) and PhD (2008) in Religious Studies from Brown University. In Spring 2009, he was a Starr Fellow at the Center for Jewish Studies at Harvard University. His research focuses on the literature, culture, and history of the early rabbinic (tannaitic) movement. His book, Food and Identity in Early Rabbinic Judaism (Cambridge University Press, 2010), explores the intersection between early rabbinic food regulations and identity construction. Rosenblum has published and taught about such topics as the history of Jews and Chinese food; pork in discourse by and about Jews from antiquity to modernity; kosher olive oil in antiquity; and the connection between cookbooks and identity formation.
***
December 1, 2010. "Is French Food Dead? A Brief Culinary History" by Ronnie Hess, author of Eat Smart in France. Hess took us through several chapters in French history–foreign invasion, war, pestilence, New World exploration, feast and famine, colonial conquest, revolution, occupation and immigration–and argue that centuries of cross-cultural exchange have created a culinary pattern of change. French cuisine — whether haute, bourgeois or regionale — continues to adapt and evolve.
Ronnie Hess is an award-winning journalist who has had a long and passionate interest in food, especially French food. She has lived and worked in France as a reporter for CBS News and as an English teacher; her food and travel writing has appeared in national and regional publications. She studied cooking with Liane Kuony at the Postilion Restaurant and School of Culinary Arts in Fond du Lac, Wisconsin. She lives in Madison, Wisconsin.
***
November 3, 2010. Presentation: Janet Parker, Jim Winkle and members of Madison Fruits and Nuts gave presentation about the history of public orchards and the burgeoning movement that is reintroducing them in parks and public spaces across the USA. The group reported on current and future orchards in the Madison area and the food history that's in the making with public orchards today.
Janet Parker co-founded the urban orchard group Madison Fruits and Nuts. Growing up, her family raised most of their own food, including a variety of fruits, on a small farm in Delaware. Janet is the Farm Incubator Facilitator at the Farley Center for Peace, Justice & Sustainability near Madison.
Jim Winkle is a computer geek by day, but under the cover of night he's an activist, organizer, and author of articles in the areas of sustainability, strengthening community, and urban agriculture. He helped design and maintains the first volunteer-planted orchard on publically accessible land in Madison and is a backyard orchardist of 15 years.
***
October 2010. "Food Will Win the War: How Wisconsin Taught the Nation to Conserve" by Erika Janik. Meatless Mondays, Wheatless Wednesdays, and vegetable gardens in every backyard and vacant lot. When the United States entered World War I, Wisconsin responded to appeals for personal sacrifice with an ambitious program to save the most nutritious food for the military fighting overseas. Wisconsin became the first state to organize both state and county-level Councils of Defense which helped to educate citizens about the war and necessary sacrifices. As an agricultural state, Wisconsin's State Council of Defense was particularly interested in solving the national food crisis that developed in 1917. Council chairman Magnus Swenson vigorously promoted food conservation through the cultivation of home gardens and institution of meatless and wheatless days that became national models and turned everyday Wisconsin people into citizen soldiers.
Biography: Erika Janik is a freelance writer and producer at Wisconsin Public Radio. She's the author of "A Short History of Wisconsin" and "Odd Wisconsin: Amusing, Perplexing, and Unlikely Stories from Wisconsin's Past," published by the Wisconsin Historical Society Press. Her work has appeared in Midwest Living, MyMidwest, Wisconsin Trails, the Wisconsin State Journal, Wisconsin Magazine of History, and The Onion.
***
CHEW Field Trip. Flavor of Wisconsin: Central Europe
CHEW took a field trip to a special summer event at Old World Wisconsin in Eagle on August 14, 2010.
We  explored the flavors of Wisconsin's past and sampled 19th-century immigrant cooking with a Central European flair while listening to live period music. There were period cooking demonstrations and we learned the secrets of pioneer food preparation and the history of how the foods developed. The evening included a book signing with Terese Allen, author of The Flavor of Wisconsin.
***
June 23, 2010. "What Do We Know About Food—So Far?"  by Jeffrey Pilcher.  Jeffrey Pilcher is editor of the forthcoming Oxford Handbook of Food History.
Over the past thirty years, along with growing general interest in and concern about food, scholars from a variety of disciplines have increasingly pondered its significance—so much so that we can now talk of a new, if interdisciplinary, field devoted to "Food Studies." But whether one is a seasoned scholar, a new graduate student, a food professional, or someone interested in how what we eat defines us, getting a handle on the range of knowledge about and approaches to food to date can be a daunting task. The handbook aims to bring together what's been done so far and suggest new routes for future thinking about food. Prof. Pilcher caught us up on the recent history of food scholarship and where he sees it going.
Jeffrey Pilcher is Professor of History at the University of Minnesota. His publications include Food in World History(Routledge, 2006), The Sausage Rebellion: Public Health, Private Enterprise, and Meat in Mexico City, 1890-1917 (University of New Mexico Press, 2006) and ¡Que vivan los tamales! Food and the Making of Mexican Identity (University of New Mexico Press, 1998). He is also at work on a book on the globalization of the taco.
***
June 2, 2010. For the June 2 CHEW meeting we're trying something new, a "Members & Friends Share Evening"! A glitch in the CHEW speaker schedule leaves us with an open evening so we'll try something we've talked about for some time, an evening for all members and friends of CHEW to share – share a food story, a recipe, a memory, a favorite cookbook or food book. Do you have someone in your life that was important in developing your interest things culinary – cooking, eating, food history or lore? Is there a special food book or cookbook – a traditional recipe book from your childhood, a contemporary food or food history book that you find fascinating, a book you think hasn't gotten the attention it deserves? Do you have a recipe important to you – a nostalgic "throwback" dish, a food that has special meaning to you (ethnic, religious, personal), a food hate or phobia, a recipe or food you want to know more about or wonder if others are familiar with? Is there a food newsletter, periodical, website or blog that you find yourself going back to again and again? Do you have a special food gadget, pot, pan or utensil you'd like to show – or find out more about? In other words, CHEW's first show & tell!
In addition to sharing your stories please feel free to share a dish! The only thing better than a wonderful food story or memory is sharing the food that goes along with it. (We'll try to make sure we have access to the kitchen that evening if you need the frig or stove.) Not a cook? Come anyway – there will be plenty of stories and food to go around.
***
May 5, 2010."An Island of Grass in a Sea of Corn" by Dorothy & John Priske.
Dorothy & John Priske, of Fountain Prairie Farm, spoke at the May meeting of the Culinary History Enthusiasts of Wisconsin (CHEW). In addition to raising registered Highland cattle to produce wonderful grass fed beef, featured at some of the area's finest restaurants and available directly from the Priskes at the Dane County Farmers Market, their farm also includes an 1899 Victorian Inn and acres of restored tallgrass prairie and marsh. We heard  how they made the transition from a conventional beef operation to a holistic and sustainable farm, creating "an island of grass in a sea of corn." http:// www.fountainprairie.com
***
April 7th, 2010. "A Taste of Heaven: A Guide to Food and Drink Made by Nuns and Monks" by Madeline Scherb. Scherb, author of A Taste of Heaven: A Guide to Food and Drink Made by Nuns and Monks spoke to CHEW about her travels and adventures researching the book. Part travel guide, part cookbook, A Taste of Heaven is a delightful survey of the fine food and drink made by Catholic religious orders in America, Belgium, France, and Germany. From positively scrumptious beer and cheese to some of the richest chocolate on earth, the treats presented in this book are heavenly indeed, and author Madeline Scherb beautifully captures the heart and spirit of the holy work that goes into producing them. With vivid descriptions of the monasteries, their fascinating histories, and helpful advice for travelers on getting there and getting the most out of their visit, this book will serve as an invaluable guide. A Taste of Heaven also contains more than thirty recipes from notable chefs that incorporate the products found at these monasteries, as well as a helpful guide to buying and ordering these delectable ingredients if you are unable to travel to the monasteries themselves.
Journalist Madeline Scherb, a history buff, foodie and member of St. Bernard Parish in Middleton, WI, also manages HeavenGourmet.com and is the founder of the Compassionate Consumer Guild. Madeline belongs to CAMRA (the Campaign for Real Ale).
***
March 3, 2010. "People of the Sturgeon: Wisconsin's Love Affair with an Ancient Fish" by Kathleen Kline. Kathleen Kline, co-author (along with Ronald M. Bruch and Frederick P. Binkowski with photographs by Bob Rashid) of People of the Sturgeon: Wisconsin's Love Affair with an Ancient Fish shared the history and lore of the lake sturgeon in Wisconsin.
Lake sturgeon — ancient fish native to the Great Lakes region that can grow to be more than six feet long-have teetered on the brink of extinction since the late nineteenth century. But in Wisconsin, careful management for over 100 years has allowed one population to thrive. People of the Sturgeon is a history of the cultures surrounding lake sturgeon in Wisconsin's Lake Winnebago region, told by a fascinating collection of photos, artifacts, and a few good fish tales. From some of the earliest inhabitants of Wisconsin, the Menominee Indian Tribe, to the spearers who flock to frozen Lake Winnebago for the annual sturgeon spearing season, people have always been drawn to this ancient fish. While overfishing, dams, and pollution nearly wiped out other populations of lake sturgeon, Winnebago sturgeon have survived and flourished because of the dedicated efforts of state managers, university researchers, and a determined group of spearers known as Sturgeon for Tomorrow. This is the only population of sturgeon in the world to have been nearly extirpated, then resurrected through a community-wide effort of people who are now joined together as People of the Sturgeon.
Kathleen Schmitt Kline is a science writer at the University of Wisconsin Sea Grant Institute.  She has a B.A. in biology and English from Luther College in Decorah, Iowa, and an M.S. in life sciences communication from the University of Wisconsin-Madison.
***
Feb 3, 2010. "REAP (Research, Education, Action & Policy) Food Group's Farm-to-School Program" by Lisa Jacobson.
Lisa Jacobson, manager of REAP's Farm-to-School program and proprietor of the Mermaid Café on Winnebago Street, discussed the Farm-to-School program, which is a grassroots initiative whose goal is to enhance Wisconsin schools' existing meal programs by introducing fresh, nutritious, local and sustainably grown food to children. The program, like similar farm-to-school programs around the country, provides opportunities for children to reconnect with their natural world, strengthen links between the classroom and the lunchroom, and help establish a stable market for local farmers and processors. Highlights of her talk included the recent (January 16th, 2010) inaugural "Pork-Off" competition to raise money for the Farm-to-School program. Ten chefs cooked about 200 pounds of pork for a dozen plus pork-based dishes for the event, which raised about $1000 for the Farm-to-School program.
***
Dec 2 , 2009. Title: Remembering "Meals and Memories"
In the summer of 2009 a local writing instructor, Sarah White, aided by Traci Nathans-Kelly, lead a writing workshop that used the theme of "meals and memories" to guide its participants in producing both memoirs and recipes. Workshop participants all hailed from the UW-Madison Odyssey Program. The Odyssey participants are some of the most compelling, fun, and enthralling people in the Madison community, and we wanted to share the journey of this workshop.
For this talk, Traci Nathans-Kelly discussed this project, its impact for the participants and the instructors, and the power of using food and cooking, or the memories thereof, for self-discovery, family storytelling, and building of positive communities.  Two participants were readers as well:  Oroki Rice and Sherri Bester. Traci had on hand examples of the fantastic cookbook/memoir that the participants produced for perusal, and attendees can order a copy of the cookbook, too.
Sarah White, the workshop's leader, said this: " We wrote, we talked, we laughed, we cried, we ate. And then we gave a public reading, which was more fun than I could even imagine–my students surprised me with songs and dancing, in addition to reading from their work."
The goal of the workshop was to keep the academic juices flowing during summer break, to provide an environment for writing and discovery, and to allow participants to produce two very public pieces (a cookbook and a public talk at the South Madison Library Branch).
"Meals and Memories" was funded in part by the Wisconsin Humanities Council and the National Endowment for the Humanities, the Dane County Cultural Affairs Commission, the Willy Street Coop Community Reinvestment Fund, and the South Madison Library Branch. Several CHEW members served as recipe testers for the "Meals and Memories" project. The Wisconsin State Journal covered the workshop in August, 2009: http://host.madison.com/news/local/article_1e9257a2-34c7-5f9a-a268-38aa94f01a1f.html
***
October 7, 2009. "John Bull Gave Us 'Rice Covered with Spice-Flavored Sauce': How Curry Made it Big in Japan"  by Ayako Yoshimura. Yoshimura presented on transnationalism and transnational cuisine. John Bull, the fictional personification of Great Britain's Everyman, promoted all things British ever since his creation in 1712. Curry—the very emblem of South Asian cuisine—was introduced into Japan only in the late 19th century as part of the Western cuisine conveyed via the British. Since then, this savory dish has tantalized the Japanese palate, such that it has become one of the most beloved foods in the nation. From fancy restaurants to casual eateries, curry appears everywhere in Japanese food culture. This presentation traced the history of curry in Japanese foodways, examining myriad ways of ingesting and projecting West and East.
Ayako is a native of Japan who earned her B.A. in the U.S. and her M.A. in Canada. She is currently pursuing a special committee PhD in Folklore at the UW–Madison. Her research areas include material culture (arts and crafts and foodways), folk beliefs, personal experience narratives, and applied/public folklore. As a college student living on American dormitory cafeteria food, finding something palatable to eat became more important to her and she was hard pressed to find appealing meals.
***
September 2, 2009. "Where the Sacred meets the Quivering Profane: Exploring the Public and Private Spheres of Lutefisk" by Carrie Roy.

Carrie Roy is a North Dakota native whose scholarly interest in Scandanavian art and culture evolved during her undergrad days at Harvard. She came to UW-Madison's Scandanavian Studies program to earn her M.A., after which she earned another in Medieval Icelandic Studies in Iceland. She returned to the UW to enter the Scandanavian Studies' Ph.D. program and is currently working towards a professorship in material culture and folklore.  With a wealth of academic honors and awards, Carrie has presented at the American Folklore Society's 2006 and 2008 annual conferences. Equally noteworthy, Carrie's Harvard professor shows Carrie's DVD to students taking his "Introduction to Folklore" class.
***
Aug 5, 2009.  "Come over for dinner … or brunch, or maybe a class:
Dining at School Woods Supper Club" by Debra Shapiro.

Debra Shapiro, host and head cook at the School Woods Supper Club, a private dining club on Madison's near east side, spoke about the club and her approach to food and cooking.
Debra Shapiro grew up wanting to be an artist, and majored in art history in college. This turned out to be the perfect background for years of restaurant work, where she found that cooking was her true art form, or at least people seemed to appreciate it a lot more! Deb calls herself a cook, rather than a chef – she did not attend culinary school, but learned her cooking skills at her mother's knee, and on the job in restaurants. School Woods Supper Club provides her with the opportunity to do what she loves best – cook for people. At School Woods, she specializes in well-prepared, home-cooked meals, utilizing local and seasonal ingredients as much as possible.
***
July 1, 2009. "The Flavor of Wisconsin: History and Culture Through Recipes" by Terese Allen
Culinary historian Barbara Haber has written that if we really want to understand our past, we've got to "follow the food." That's particularly true in Wisconsin, whose food traditions reflect the richness of an ethnically and agriculturally diverse region. In this CHEW presentation,Terese Allen drew from her newly published second edition of The Flavor of Wisconsin, a food history with 460 recipes originally penned by Harva Hachten. Terese tracks the magnificent cornucopia of what Wisconsinites have gathered, grown, produced, cooked, and eaten—from cranberries to specialty cheese, Cornish pasties to Hmong egg rolls, fish boil to a double with the works. She reveals the stories that recipes tell and the dimensions of meaning and consequence in regional food history. The evening included food samples and a book signing.
Terese Allen has written several books on Wisconsin's food traditions, including Wisconsin's Hometown Flavors, Fresh Market Wisconsin, Cafe Wisconsin Cookbook, and The Ovens of Brittany Cookbook. A food columnist for Madison's Isthmus newspaper, Terese is food editor for Organic Valley, the country's largest organic farmers' cooperative. She chairs southern Wisconsin's REAP Food Group and is a founding member and past-president of the Culinary History Enthusiasts of Wisconsin (CHEW). Her website is at http://www.tereseallen.com .
***
June 3, 2009.  "Why We Dine as We Do: The History of the Dining Table"by Eva Eliscu.

The history of the dining table has all the elements of great drama—intrigue, passion, desire, and innovation. Since the symposiums of Ancient Greece, the dining table has been at the epicenter of Western culture. Indeed, considerable history has been written over the course of a meal. Dining and the rituals associated with have strengthened family ties, forged new political alliances, cemented business relationships, and sparked intelligent debates.
Our June speaker was Swedish-born Eva Eliscu, a Chicago-based food and travel writer, restaurateur, world traveler, culinary consultant, and lecturer on the history and customs of the dining table. She was raised to observe and value the formalities of the dining table, and she honed her interest in fine dining and table customs through global travels and personal research. Eva will tell us why the dining table—or some form of it—is arguably the most important conduit by which humanity has passed down its values throughout time.
***
May 6, 2009.  "Hungry for Wisconsin" by Mary Bergin.

Madison journalist Mary Bergin talked about some of the state's lesser known culinary gems, which make up a large part of her newest book, Hungry for Wisconsin: A Tasty Guide for Travelers. What everybody in the book has in common is integrity of product. The book subjects are a reminder that when we have our way with food, we are making statements about authenticity: our values, quirks, obsessions, ethnic pride.
Hungry for Wisconsin also is an acknowledgement that interest in culinary tourism is gaining momentum. When you areaway, you need to eat – and more businesses have figured out that a meal can be an experience as much as it is sustenance.
Mary grew up on a dairy farm and rarely left Wisconsin before entering college. She paid her way through school by waitressing at a Wisconsin summer resort and couldn't wait to leave her home state. Now she wouldn't think of living anyplace else, but that doesn't mean she stays home much. Mary began writing a weekly and syndicated travel column in 2002. Sidetracked in Wisconsin: A Guide for Thoughtful Travelers, her first book, went into a second printing shortly after its 2006 introduction.
Her biggest influences as a writer are average people who work hard, live humbly, are satisfied with what they own but strive quietly to become better people. She believes that writers need to make sure these voices and stories are heard.
http://www.roadstraveled.com
http:://www.midwestfeatures.com
***
April 1, 2009. "Slow Food Madison" by Susan Streich-Boldt.
Streich-Boldt led us in travels around the world to see local, regional, national, and international projects that embrace the principles at the heart of Slow Food. From the Madison chapter's annual picnic at Crawford Farm in New Glarus, to Terra Madre, the international conference of food communities held in Turin, Italy, Streich-Boldt will show how the Slow Food movement promotes the principles of Good, Clean, and Fair:
Good – Food that is tasty, fresh, seasonal and pleasing to the senses,
Clean – Produced without damaging the earth's resources or harming human health,
Fair – Respectful of social justice, meaning fair pay and decent workplace conditions for those who produce our food.
Beekeeper and CSA farmer Claire Strader was one of the Wisconsin delegates to Terra Madre 2008. Strader discovered an abundance of fascinating and sometimes strange honeys from around the world at Terra Madre and brought some home to Madison. She will bring a sampling to taste test.
Susan Streich-Boldt is a member of the leadership team of the Madison chapter of Slow Food and a charter member of CHEW. She instituted the Slow Food Sister City partnership with Mantova, Italy. Claire Strader is the farmer at the certified organic Troy Community Farm and organic farming educator for Community GroundWorks at Troy Gardens in Madison.
http://www.slowfoodwisconsin.org/
http://www.troygardens.org/index.html
***
March 4, 2009.  "Wisconsin Culinary Landscape" by Nic Mink.
Nic Mink, lecturer of history at UW-Stevens Point, discussed the creation of a new Wisconsin culinary landscape at the beginning of the 20th century by exploring the development of a massive, though largely forgotten, undertaking : a traveling, state-run cooking school aimed at disseminating culinary knowledge to farm women. Between the 1890s and 1920s, a group of educators traversed the countryside every winter to teach farm wives how to prepare meals based on cooking technologies, health, culinary techniques and new ingredients. The talk addressed the foodways these schools created as well as the notions of science, health, and morality that underwrote these changes in Wisconsin cuisine.
An avid research hound of all things culinary, Mr. Mink is currently working on a much larger project on the history of eating outside the home since World War II. He's an award winning author, whose writings on various aspects of American culture have appeared in journals, magazines, and newspapers across the country, including the Wisconsin State Journal, Gastronomica: Journal of Food and Culture, the Western Historical Quarterly, and Environmental History. In addition to these academic pursuits, he's worked as a bartender, bus boy, soda jerk, ice cream scoop, pizza delivery guy, waiter, fry cook, dishwasher, and manager at fine and not-so-fine dining establishments from the upper peninsula of Michigan to the granite peaks of the northern Rockies. His presentation to CHEW is based on his article in the current edition of the Wisconsin Magazine of History.
***
Feb. 4, 2009.  "Culinary History of Madison's Greenbush Neighborhood"  by Ross Parisi.
Ross Parisi, owner and operator of Rossario's Italian Restaurant on Monona Drive in Madison, discussed the business history of Madison's Greenbush Neighborhood. Greenbush, or the "Bush" as its residents fondly referred to it, was the center of Madison's Italian community. It was destroyed in an urban renewal project in 1960.
Mr. Parisi's family emigrated from Sicily and has been a presence in Madison since 1916. Rossario's Italian Restaurant has been in the family for over 33 years. His talk will highlight the families and businesses, especially restaurants, that thrived in Greenbush and other parts of Madison.
***
December 3, 2008.  "Would You Believe That There is More than One Fruitcake?" by Art Bartsch.
(Mr. Bartsch was unable to attend the meeting. It will be rescheduled for another date.)
The story and lore of fruitcake is embedded in our history. It is traced back to ancient Egypt and Rome. Ancient Egyptians revered fruitcake so much that it was put in tombs of Pharaohs to represent the sacred food of the afterlife. Roman soldiers used fruitcake as the first "energy bar" to provide energy in the battlefield during the Roman conquest. In more recent times, fruitcake has become associated with Christmas, Easter, weddings, funerals and other very important celebrations.
OR. is there any other product associated with the holidays that is so ridiculed and disrespected? Is there only one fruitcake with no purpose other than to be passed to someone else as a gift that is never eaten, but rather is continually given to others as "the gift that keeps on giving"? What are the "top 10″ alternate uses of fruitcake? What is fruitcake made of and is there a scientific explanation as to why fruitcake lasts so long? What is the significance of fruitcake in the Revolutionary War?
These are just some of the questions asked of Arthur Bartsch, the Fruitcake Expert on Ilovefruitcake.com, a website founded as a result of a grass roots effort at The Swiss Colony, a direct mail order company that offers an amazing selection of holiday food gifts made from original recipes. Ilovefruitcake.com is an exciting website that promotes the maligned fruitcake. We are serious about fruitcake – it's fun, colorful, part of our holiday tradition, and truly a delicious dessert.
Arthur Bartsch is currently Chief Innovation Officer (CIO) for The Swiss Colony, headquartered in Monroe, WI. Bartsch grew up in Chicago where he received his Bachelors Degree in Chemistry and Mathematics, followed by an MS Degree in Food Technology.
Before coming to Swiss Colony in 1978, Bartsch worked for Quaker Oats for over four years in its research center. While at Swiss Colony, he has been responsible for food operations, QA, wholesale sales, merchandising, purchasing, resource planning, and research and development. As well, he has been involved in development of literally thousands of food product introductions over the last 35 years. He is published, has received awards for research excellence, has a major food patent, has numerous appearances on the Food Network, Travel Channel and History Channel, and is a past member of the American Institute of Baking (AIB) Educational Advisory Board.
***
November 5, 2008. "Aronia, Ubileen, Saskatoon, Sea Berry: Future Fruits of Wisconsin?" by Dale and Cindy Secher.
For decades, fruit farmers Dale and Cindy Secher bring traditional fruit crops of strawberries, raspberries, grapes, plums, and pears to the Dane County Farmers Market, as well as offering U-Pick on strawberries, apples, and grapes. But behind those traditional trees, vines, and bushes, something else is happening at Carandale Farm near Oregon. Fruits with funny names are testing the Wisconsin soil and climate, and several of them are finding it to their liking. Aronia, Sea Berry, American Elderberry and European Black Currant have been standouts and have already found there way to the Carandale market stand. With dozens more in the Carandale test plots, the Sechers are leading the way in researching unknown, little known and overlooked fruits that might thrive sustainably in a variety of Wisconsin growing areas and find mainstream markets in the region. Learn more about Carandale Farm at http://www.carandale.com/ .
***
November 5, 2008. "Trials and Tribulations of Fruit Farming" by Dale Secher.
Secher spoke about the trials and tribulations of fruit farming in Wisconsin and a lot about the research being done on his farm to bring fruits you have never heard of to market. Josie Pradella of Terra Source Chocolates is one of the local entrepreneurs already using Carandale fruits. She had some samples. Josie's website is http://www.terrasourcechocolates.com/thechocolates.html.
***
October 1, 2008. "Sicilian Traditions for Baking" by Joe and Ruby Cabibbo. The Cabibbo baking tradition began with Giovanni "Beduzzi" Lo Presti who immigrated from Ragusa, Sicily in 1911. He went into business in Cliffside Park, NJ baking fresh breads and holiday specialties. His daughter Rose joined him in the business until her marriage to Salvatore Cabibbo in February, 1929. After Beduzzi's death, Sal and Rose took over the business and moved it to Union City, NJ where it expanded to include the sale of Italian provisions and groceries. They operated Cabibbo's Bakery in this location for 43 years. When Sal and Rose retired, the business became dormant but the baking continued using the same wonderful recipes to the delight of family and friends. In 2001, Cabibbo's Bakery has been re-established in the hands of Sal and Rose's son Joe and his wife Ruby. With the encouragement of their family, this 90-year-old tradition of fine baking is once again available to the public through their website, CABIBBOSBAKERY.COM as well as through some local retailers and at the Dane County Farmer's Market.
On October 1, 2008 they spoke to  CHEW about how and what they bake, how they came to be doing this after retiring from their teaching careers. They will also demonstrated some of the more interesting traditional forms their breads take and brought samples.
***
September 3, 2008. "History of the Dane County Farmers Market" by Mary Carpenter. The Dane County Farmers' Market has become one of Madison's primary tourist attractions, rated as a top market by both Food and Wine and Good Housekeeping. Mary and Quentin Carpenter have been vendors at the Market since 1983, and they have managed the market for 11 years. They co-authored the book, The Dane County Farmers' Market — A Personal History, published in 2003. In her presentation, Mary described the evolution of the Dane County Farmers Market, from a fledgling operation into the largest farmers' market in the nation.
Her presentation, based on over 20 years of insight as a market participant, traced the emergence of trends at the market, such as organic foods, heirloom products, new processing techniques, and the growing connection to area restaurants, whose chefs are often among the market's early morning foragers.
Mary and Quentin own a farm near Fort Atkinson. Besides farming, Mary teaches high school English and Quentin teaches at the UWisconsin–Madison. Carpenter last spoke to CHEW in June 2002.
"In a sense, the…history of the market is played out every Saturday on the Square for those patient and observant enough to notice the changing landscape."—Mary Carpenter
***
July 2, 2008. "Bitters and Sweets: A History of Food and Drink on Williamson Street" by Madisonian John Martens, of Martens Design.
In 1990, on a complete whim, local architect/builder John Martens put in a second offer on a derelict warehouse building that he had always loved, but was slated for development. One unexpected thing led to another, but eight years later he finished an adaptive reuse of the building, now known as the Madison Candy Company and on the National Register of Historic Places. It currently houses Eldorado Grill, Ground Zero coffee, and a variety of office users.
In the process he became a staunch advocate of historical preservation and local community values, as well as a founding member of Friends of Historic Third Lake Ridge and much appreciative of the colorful history of food and drink on Williamson Street.
***
April 2, 2008. "The Science and Lore of Cider" by Deirdre Birmingham and John Biondi.
Deirdre Birmingham and John Biondi of rural Hollandale spoke about traditional,  Pre-Prohibition cider–America's first beverage.  Traditional, fermented (some call it hard) cider is a refreshing beverage that is making its reemergence in the States.  If you've traveled to the UK, northern France, northern Spain, South Africa, or Down Under, you may have enjoyed real cider.  If you could travel back in time to share a drink with President John Adams, you would likely be drinking cider.
Deirdre and John are establishing cider apple orchards on their farm for the purpose of making a variety of fine-crafted ciders.  They hope to break ground on their cidery in 2008.  Deirdre and John brought a variety of ciders to taste from the U.S., England, and France, including ciders made in Wisconsin and Michigan.  They discussed the history of cider in the U.S., what Johnny Appleseed was really all about, and how well-crafted ciders are made.
***
May 7, 2008. "In a Pickle" by Jerry Apps.
Jerry Apps, author of the recently published "In a Pickle," was CHEW's May speaker. Set almost 50 years ago, "In a Pickle" explores the still continuing concern of small farms being eliminated by factory farms and the impact this brings to rural life.  Jerry Apps, born and raised on a Wisconsin farm, managed a pickle factory in the 1950s.  He is Professor Emeritus at UW-Madison and an award-winning author of more than 25 books, many of them on rural history and country life.  Mr. Apps is a former publications editor for UW-Extension, an acquisitions editor for the McGraw-Hill Book Company, and editor of a national professional journal. He received the 2007 Major Achievement Award from the Council for Wisconsin Writers.  Go to   http://www.jerryapps.com/in_a_pickle_reviews.shtml to read reviews of "In a Pickle" and learn more  about him by visiting www.jerryapps.com.
***
March 5, 2008. "Gemeutlicheit at the Crossroads: Fairly True Tales of the Good and Not So Good on One of Madison's Most Notorious City Blocks, and the Beer Hall That Changed Everything" by Bob Worm and Marge Pitts.
Bob Worm, owner/operator of Essen Haus German Restaurant and Germania Properties, and Madison writer Marge Pitts discussed the checkered history of Madison's Block 115, the 500 block of East Wilson Street.
Located in the heart of the First Settlement District, this block was one of the very first to be developed in Madison. With train depots on either end, the block soon became a crossroads in the young city. The short block once contained three hotels, a butcher shop and dry goods emporium, and numerous saloons and eating establishments of varying degrees of respectability. Block 115′s fortunes waxed and waned over the years. By the early 1980′s the area was rife with prostitution, crime, chronic alcholism and failed businesses. That's when Bob Worm, then the chef at the former White Horse restaurant, saw his opportunity. He acquired the old Germania Hotel, built in the center of the block soon after the Civil War. There he created the Essen Haus Restaurant and Trinken Halle, which has been a successful business since 1983. Over time, Bob acquired many more properties on the block, where in cooperation with the First Settlement District Neighborhood Association, he helped spearhead real urban renewal, including an attractive condominium development, rebirth of a classic hotel, and successful remediation of the most unsavory aspects of the old block.
In celebration of 25 years at this location, Bob Worm commissioned Marge Pitts to create a little book, "Gemeutlicheit at the Crossroads," to tell the story not only of the Essen Haus, but of the historical block that is its home. The book accompanies a special one-liter stein created for the occasion.
Marge Pitts is a Madison writer who graduated from the University of Wisconsin many years ago with a degree in Creative Writing, which led directly to a career waiting tables at several venerable, locally owned Madison restaurants. She worked for Bob at the Essen Haus from 1987-1996.
***
November 7, 2007. German Milwaukee: Its History ­ Its Recipes" by Trudy Knass Paradis.
Trudy Knass Paradis, author of German Milwaukee: Its History ­ Its Recipes, spoke about the influence of German immigrants on the history of Milwaukee and its political, cultural and culinary development.
Ms Knass Paradis' book, through history and photograph, recipe and anecdote, recounted the story of the Germans in Milwaukee and the profound influence these immigrants and their descendants had upon this dynamic city and further, on the State of Wisconsin. Author Trudy Knauss Paradis, with the assistance of E.J. Brumder, beautifully set forth this extraordinary history, from the early German-speaking arrivals in the 1830s, to the creation of the vibrant "German Athens on Lake Michigan," to the suppression of German identity during the two World Wars, to today's renaissance of German ancestral pride.
Not only did the German immigrants significantly contribute to the commercial, cultural, religious, educational and social foundations of Wisconsin, they also brought schnitzel and sauerkraut to the Lake Michigan coast. Thus, this book highlights the culinary contributions by turning an inviting light onto four of Milwaukee's award-winning German restaurants, with each providing recipes of their excellent and authentic fare. These restaurants include Mader's, The Bavarian Inn, Weissgerber's and Karl Ratzsch's. As an added bonus, 24 German-American Milwaukeeans have opened their kitchens to share their private family recipes, often passed from Oma to Mutter to Tochter or Sohn.
Ms Knauss Paradis is former Director-in-Charge of Cultural Exhibition for German Fest Milwaukee and a child of German-born immigrants.
***
Oct 3, 2007. "A Recipe for Success: The Story of Lizzie Kander and the Settlement Cookbook" by Bob Kann.
Bob Kann's book, A Recipe for Success: Lizzie Kander and Her Cookbook, celebrates the life of Milwaukee's early 20th century culinary wonder. Lizzie Kander's cookbook assisted numerous young Jewish immigrant girls to learn American-style cooking-and the proceeds helped build Milwaukee's first settlement house and later the Jewish Community Center. Bob shared stories about Lizzie, her cookbook, and life in Milwaukee in the late 19th and early 20th century. Participants were encouraged to bring their own Settlement Cookbooks and to share their own stories sparked by the presentation.
Bob Kann is a storyteller, juggler and magician as well as an author and a professor of education. He performs throughout the United States in schools, libraries, at festivals, performing arts centers and wherever else children and families assemble. He also teaches classes and holds workshops on humor, motivation, creativity and storytelling for educators, social service agencies and businesses.
***
September 5, 2007. "Cooking with Indian Spices" by Neeta Saluja. When used creatively and selectively, these spices help to create fragrant, tasty and well-balanced dishes. Saluja helped to demystify the exotic aromas and complex flavors of Indian cuisine while discussing the various techniques to best use these spices, the essence of Indian cooking.
Born and raised in India, Neeta Saluja has lived in Madison with her family for the past 20 years. She has traveled extensively throughout India and internationally, teaching Indian cooking for more than 20 years in the United States, Australia, and Japan. She is the author of the recently released Six Spices: A Simple Concept of Indian Cooking (Jones Books, 2007).
***
August 1, 2007. "Gardening and Dining in Ancient Wisconsin" by John Broihahn, Wisconsin State Archaeologist.
A quiet revolution was nurtured in eastern North America for thousands of years. Around 2000 years ago American Indians were cultivating pepo squash (Cucurbita pepo), marshelder (Iva annua variety macrocarpa), sunflower (Helianthus annuus), Erect knotweed (Polygonum erectum), goosefoot (Chenopodium berlandieri subspecies Jonesianum), and bottle gourd (Lagenaria siceraria). Giant ragweed, may grass (Phalaris caroliniana), and Little barley (Hordeum pusillum), were also carefully nurtured. This complex of plants has come to be known as the Eastern Agricultural Complex (EAC). In Wisconsin wild rice was part of this complex beginning 1900 years ago. Corn and tobacco were introduced into this complex mix of starchy and oily seeds. Indian women worked carefully over many centuries to adapt corn to the local climate and as they did it became more important. Beans were added to this melody 800 years ago, but their use varied widely from region to region. By 600 years ago, marshelder, erect knotweed, goosefoot, giant ragweed, may grass, and little barley were no longer grown. Near these foods for the body they also grew foods for the soul, and medicinal plants were also collected from the nearby prairies and forests.
***
June 6, 2007. "Recipes are much more than just ingredients strung together," says Sarah Marx Feldner. "They're about the culture they come from and the lives of the people that prepare them." To learn about the regional home cooking and culture of Japan, Feldner ate her way around the country for five years. She traveled from northern Hokkaido to the southern tip of Kyushu, befriending grandmothers, chefs, fishermen, mothers, and artists going about their daily lives in small mountain villages, seaside towns, and bustling cities. On June 6 Feldner shared recipes and stories in an intimate portrait that connected the food of Japan to the people themselves.
Feldner is currently the pastry chef at Lombardino's in Madison. Prior to that, she was Associate Editor for Cuisine at Home magazine, attended culinary schools in New York, France, and Japan, and apprenticed with Penzeys Spices. She has a master's degree in library and information science with an emphasis on culinary collections and food research.
***
May 2, 2007. "Wisconsin Church Suppers and Small-Town Cafes" by Terese Allen.
For a feast of homemade ethnic specialties–plus large helpings of camaraderie and local history–there's nothing like downtown cafes and annual church dinners. If you think of Wisconsin as just a "meat and potatoes" state, think again: the state's ethnic and agricultural diversity is revealed in such events as the St. James Pork Hocks and Sauerkraut Feed and St. Hagop's Armenian Madagh, and in such diner dishes as beer cheese soup, chicken mole enchiladas and cream pies. Allen shared stories from church suppers and from her newly published Cafe Wisconsin Cookbook, and explores the meals and meaning behind these beloved repositories of Dairyland culture.
Terese Allen is food editor for Organic Valley, columnist for Isthmus newspaper, and author of several books about local, seasonal cooking and Wisconsin's culinary traditions. Allen chairs the REAP Food Group of southern Wisconsin and is past-president of the Culinary History Enthusiasts of Wisconsin. She currently is writing an expanded second edition of Harva Hachten's The Flavor of Wisconsin, a history of food and cooking in the state.
***
April 4, 2007. "Four Seasons of Foraging in Wisconsin" by John Motoviloff. Motoviloff spoke about what can be harvested from Wisconsin woods, fields, and waters throughout the year. John is an outdoor writer and naturalist. He spends at least 100 day afield each year fishing, hunting, and foraging–and as much time in the kitchen cooking up the bounty. He is the author of a book of nature essay called Driftless Stories, a cookbook called Wisconsin Wildfoods, and the 600-page Fly Fisher's Guide to Wisconsin and Iowa. He splits his time between home in Madison, Wisconsin and a cabin on the banks of the Kickapoo River.
***
March 7, 2007. "The Huitlacoche Project: A Tale of Smut and Gold: by Lydia Zepeda.
The Huitlacoche Project: A Tale of Smut and Gold by Lydia Zepeda, professor of consumer science at the University of Wisconsin-Madison, spoke about the Huitlacoche Project, a collaboration between the University and Troy Gardens on Madison's north side.
Huitlacoche or corn smut, a fungus that grows in kernels of corn and distends them causing a large dark growth, has been eaten as a delicacy in Mexico for hundreds of years, but it only recently has gained acceptance in the United States. The project attempts to promote this specialty crop, to introduce Madison's Hispanic community to the Troy Community Farm and to forge linkages with local Hispanic businesses. This is a tale, over 500 years in the making, of how a university-community farm collaborative research project turned corn smut into gold.
***
February 7, 2006. History of Madison's Restaurants and Bars by Ann Waidelich. Waidelich is a CHEW member and past-President of Historic Madison Inc. She gave a talk on the history of Madison's restaurants and bars based on and illustrated with some of her historic Madison postcards.
***
December 6, 2006. "Would You Believe There Really Is More Than One Fruitcake?" by Art Bartsch. The story and lore of fruitcake is embedded in our history. It is traced back to ancient Egypt and Rome. Ancient Egyptians revered fruitcake so much that it was put in tombs of Pharaohs to represent the sacred food of the afterlife. Roman soldiers used fruitcake as the first "energy bar" to provide energy in the battlefield during the Roman conquest. In more recent times, fruitcake has become associated with Christmas, Easter, weddings, funerals and other very important celebrations.
OR. is there any other product associated with the holidays that is so ridiculed and disrespected? Is there only one fruitcake with no purpose other than to be passed to someone else as a gift that is never eaten, but rather is continually given to others as "the gift that keeps on giving"? I wonder – what do I do with this thing? What are the "top 10″ alternate uses of fruitcake? What is fruitcake made of and is there a scientific explanation as to why fruitcake lasts so long? What is the significance of fruitcake in the Revolutionary War?
These are some typical factoids and questions asked of Arthur Bartsch, the Fruitcake Expert on Ilovefruitcake.com, a website founded as a result of a grass roots effort at The Swiss Colony, a direct mail order company, that offers an amazing selection of holiday food gifts made from original recipes. Ilovefruitcake.com is an exciting website that promotes the maligned fruitcake. We are serious about fruitcake – it's fun, colorful, part of our holiday tradition, and truly a delicious dessert.
Arthur Bartsch is currently Chief Innovation Officer (CIO) for The Swiss Colony, headquartered in Monroe WI. Art grew up in Chicago where he received his Bachelors Degree in Chemistry and Mathematics, followed by an MS Degree in Food Technology.
Before coming to Swiss Colony in 1978, Art worked for Quaker Oats for 4 ? years in their research center. While at Swiss Colony, Art has been responsible for food operations, QA, wholesale sales, merchandising, purchasing, resource planning and research and development. Art has been involved in development of literally thousands of food product introductions over the last 35 years. He is published, has received awards for research excellence, has a major food patent, has numerous appearances on the Food Network, Travel Channel and History Channel, and is on the American Institute of Baking (AIB) Educational Advisory Board.
***
November 1, 2006. "Translation of Keeping House: A Novel In Recipes" by Giovanna Micelli-Jeffries.
Giovanna Micelli-Jeffries from the Department of French and Italian, UW-Madison, is the translator of Keeping House: A Novel In Recipes (Suny Series, Women Writers in Translation)" by Clara Sereni. She will discuss this book which is an Italian contemporary classic, a trailblazer (first published in 1987) in what would become a very fertile and popular encounter of literature and food.It is an autobiographical novel of coming of age in an Italian -Jewish family, highly politicized and intellectual, where food, and the love for it, works as as a compass for gaining understanding of the world and seeking one's a identity. There are 105 recipes distributed in this novel, chapters are named after courses (8), classical Italian dishes alternate with the author's contemporary adjustments and taste, with her love for preserving. They are all parts of an identity that manifest itself in the author's work and friendships, in her mosaic-style life where eggplants, cloves, beans, meatball, and crostini can become ingredients of creativity.
***
October 4, 2006. "Food Patterns in the the Imperial Period (First and Second Century AD)" by Marc Kleijwegt.
Our speaker was Marc Kleijwegt, Assistant Professor Departments of History and Classics at the UW-Madison. He spoke about food patterns in the the Imperial Period (First and Second Century AD).
***
September 6, 2006. "Five-hundred Years of Food Media" by Anne Bramley.
New technology has enhanced our relationship to food for centuries, from the printing press that put cookbooks into the hands of middle-class readers to an entire television channel devoted solely to culinary issues. And now podcasting is allowing gastronomes to experience their favorite food talk where and when they want to.
At the September meeting of the Culinary History Enthusiasts of Wisconsin (CHEW), Anne Bramley took us through 500 years of new media that have changed our relationship to food, uncovering many of the paradoxes that arise when a very basic need enters the high-tech world. She offered a peek at some of the first English cookbooks and demonstrate how to find and listen to food podcasts.
In January of 2005, Anne Bramley turned her academic research on Renaissance English food into one of the first food podcasts, Eat Feed (www.eatfeed.com). As creator and host, she now works with a team of food enthusiasts to continue to use the new medium to connect listeners with topics that are often overlooked by mainstream media.
***
August 2, 2006. "Evolution of diners: Then and Now" by Monty Schiro.
Before the dominance of national fast food chains in the 1950s, the diner was a popular type of inexpensive restaurant for many Americans. There has been a revival of interest in diners and new versions have been created which are adapted to the lifestyles and tastes of today.
At the August meeting of the Culinary History Enthusiasts of Wisconsin (CHEW), Monty Schiro described the classic diner of the past and provided examples of what makes a diner unique. Schiro discussed how customers have changed and how this has influenced development of three current-day area diners: Monty's Blue Plate Diner in Madison, the Hubbard Avenue Diner in Middleton and Market Street Diner in Sun Prairie, all part of Food Fight Incorporated.
Monty Schiro has worked in the restaurant industry for almost 40 years and currently is President of Food Fight Inc. which owns and operates ten restaurants in the Madison area.
***
July 2006. No speaker. Member potluck picnic.
***
June 7, 2006." Wisconsin's Wurst is America's Best" by Dennis Buege and Dave Peterson.
Sausage is one of the world's oldest prepared foods. Sausage aids in meat preservation, it adds much variety to the flavors and tastes of meat products and it allows the adding of value to meat cuts and by-products which are inherently of lower eating quality, to name but a few of sausage's contributions. There are many, many types of sausage consumed around the world, usually tied to the culture, resources and climate of different areas.
This program featured discussions (and answers to questions) about a wide range of sausage-related topics, such as history, ingredients and categories of products. It will allow the tasting of some traditional and unique products. There was a demonstration on making sausage.
There was a tour of the University of Wisconsin Meat Science and Muscle Biology Laboratory, which includes a pilot plant for meat processing and sausage making.
Presenters will include Dennis Buege, recently retired Extension Meat Specialist of UW-Madison, and Dave Peterson, retired UW Professor of Theater and a long time small scale-sausage producer and connoisseur of fine sausage.
***
May 3, 2006: "The Bee Charmer," by Mary Celley.
Mary Celley, described the life of a full time beekeeper with more than 100 hives. The honey industry in Wisconsin includes thousands of hobby beekeepers and approximately 50 commercial operations. The history of beekeeping in Wisconsin was discussed. Today, Wisconsin beekeepers rely on importing bees from out-of state. We earned about re-settlement of the imported bees and the structure of a beehive. The beneficial aspects of honeybees and their products were discussed. The products of beekeeping include honey and other bee by-products. We sampled types and flavors of honey including locust honey, clover honey and creamed honey and we saw samples of other bee by-products made with wax from the hives.
***
April 5, 2006. "A History of the Fauerbach Brewery and Other Important Area Beer Businesses" by Peter Fauerbach.
How is food important to the brewing industry? How do we use beer in food? How do we accompany food with beers? How did breweries survive prohibition? Peter Fauerbach helped us explore these topics and more.
***
March 1, 2006. " Wisconsin's Cheese and Cheesemakers: Rich Heritage and Deep Roots" by Laurie Greenberg.
What are the origins of Wisconsin's cheese heritage that so firmly rooted cheese in our history, landscapes, and current lives? We explored Wisconsin's cheese heritage and cheeses of today. Greenberg illustrated her talk with a tasting of some Wisconsin artisanal cheeses, stories and photos, drawing on her work with artisanal and specialty cheesemakers in Wisconsin.
***
February 1, 2006. " Traveling to Eat: A Report from the Field. " CHEW members Jean and Joel DeVore, Judy Allen and Joan Peterson, as well as Joan's daughter, Susan Chwae, recounted their culinary adventures this past October while on a food tour of northern India led by Joan Peterson. Tour participants explored the culinary heritage of this vast region of India by visiting open air food markets, watching demonstrations of chefs preparing traditional and nouvelle dishes, eating home-cooked meals with families and dining in a variety of eateries ranging from outdoor countryside settings to world-class kitchens. The speakers showed images of their culinary activities and had samples of Indian food to savor.
***
January 4, 2006. "Cook, Cook, Cook, Cook: Wisconsin's Farm Foodways" by Janet Gilmore.
Folklorist Janet Gilmore's slide-illustrated presentation of patterns of family food production in farm family life draws from interviews with farming people in northwestern Wisconsin, conducted for Eau Claire's Chippewa Valley Museum's new "Rural Life" exhibit– Her. The program reviewed perceptions of and changes in standard meal fare during the twentieth century, illustrates how cooking, meals, and food preservation have fit into annual and daily rounds of farming and community life, and illuminates the central role that women play. As managers who draw upon the bounty of farm and neighborhood, women on the farm are known to enlist all available labor to create legendary meals throughout the year to keep the farm enterprise and surrounding community thriving.
***
November 2, 2005. "Turkeys: America's Unique Poultry" by Christine Heinrichs.
Christine Heinrichs, publicity director and executive board member of the Society for the Preservation of Poultry Antiquities (SPPA), gave a short overview of the her groups efforts to preserve rare breeds of poultry, bantams, ducks, geese and turkeys. In keeping with the upcoming Thanksgiving season, she spoke about turkey breeds, breeding, cultural history and preservation of heritage birds.
Currently working on an article about heritage turkeys for the November issue of Early American Life magazine, Christine is uniquely qualified to provide insight into the bird Benjamin Franklin felt should be used to symbolize the United States of America. For more information on SPPA, visit their website at: http://www.feathersite.com/Poultry/SPPA/SPPA.html
***
October 5, 2005. "Madison's Atwood Avenue neighborhood" by Ann Waidelich.
Ann Waidelich, CHEW member and for many years President of Historic Madison Inc., spoke about the history of Madison's Atwood Avenue neighborhood, focusing on the bars, restaurants, grocery stores and other food related businesses and their buildings that have come and gone over the years.
***
September 7, 2005. "Ambrosius Chocolatier" by Gail Ambrosius.
Gail Ambrosius, the chocolatier(her business is also named Gail Ambrosius Chocolatier) spoke CHEW members. The evening included a short presentation on the history of chocolate and a blind tasting of chocolate from around the world. Gail explained the concept of terroir and how it relates to chocolate and how cocoa beans are grown, processed and distributed. The tasting helped attendees compare chocolate from different countries and learn how to discern differences in flavor. Besides the chocolate tasting, each attendee was treated to one of Gail's incredible chocolate truffles.
For more information about Gail Ambrosius and her business, visit
***
August 3, 2005. "Jasmine in Her Hair" by Huma Siddiqui.
Huma Siddiqui, author of Jasmine in Her Hair wrote her book as a tribute to her mother. The book seeks to help preserve the family rituals, food and customs of her native Pakistan for future generations. A resident of the United States since1995, Huma began teaching cooking classes after many requests from friends and family and now teaches Pakistani home cooking at numerous venues in the Madison area. In addition, she is founder and owner of White Jasmine, a web-based mail order company that sells gourmet spices, teas, scarves and accessories and has produced a Pakistani cooking series, Curry and Coriander, shown on local cable access television and soon available on DVD.
***
July 6, 2005. "The Mediterranean's Colorful Contributions to American Confectionery" by Shirley E. Cherkasky.
Many foods important in contemporary American confectionery originated in the Mediterranean area: wheat from the Fertile Crescent; almonds, walnuts,and pistachios; raisins, currants, dates, and figs; and gum tragacanth (for cake decorations). Other important foods were acquired from Asia by Arab traders and introduced into Mediterranean ports very early: sugar, various spices, oranges, and lemons. The practice of using colorants on foods is thought to have begun in China, to have been introduced into the elaborate Arab cuisine by Silk Road traders, and later carried to England and France by Crusaders returning from their campaigns in Arab-dominated Mediterranean areas. By the sixteenth century, lavish use of colorants was established in English and French court banquetting customs and, by the seventeenth century, also had been adopted by the affluent, including European settlers who brought this custom to America. Since then, great improvements in refining wheat, sugar, and other ingredients, and the development of more satisfactory colorants have considerably eased the tasks of American home cooks and professional confectioners.
Shirley E. Cherkasky is a culinary historian and founder of the Culinary Historians of Washington, D.C. She is a founding member of the Culinary History Enthusiasts of Wisconsin, and also a member of the Culinary Historians of Boston, the Association for the Study of Food and Society, and the International Commission on Ethnological Food Research. For many years she was coordinator of public programs at the Smithsonian Institution's National Museum of American History, and since retirement has been engaged in research on food history and compiling an international directory of food and beverage museums and collections.
***
May 4, 2005. "Use of Ancient Maps and the Distribution of Crop Plants to Track the Origins and Migration Routes of Native People in the Americas" by Roberto Rodriquez.
Roberto Rodriguez, a graduate researcher at the University of Wisconsin, spoke about his use of ancient maps and the distribution of crop plants to track the origins and migration routes of native people in the Americas. Rodriguez, along with his co-researcher Patrisia Gonzales, has studied the spread of crop plant, especially corn, to track the movement of indigenous peoples. They have also produced a short film, "Teo Centli: Sacred Maiz – Story of the Continent," on how corn/maiz/centil unites the continent.
***
April 6, 2005. "Buildings with Taste: Restaurant Architecture in Wisconsin" by Jim Draeger.
From Stage coach stops to fast food restaurants, Architectural Historian Jim Draeger explored the architecture of eating. This slide-illustrated lecture looked at lunchwagons, family restaurants, fast food restaurants and supper clubs showing examples from throughout Wisconsin. Jim Draeger is an Architectural Historian and the Deputy State Historic Preservation Officer at the Wisconsin Historical Society.
***
March 2, 2005. "Cafe Wisconsin:A Guide to Wisconsin's Down-Home Cafes" by Joanne Raetz Stuttgen. 
Joanne Raetz Stuttgen, a folklorist  grew up in Minnesota and lived for five years in Wisconsin. She discussed the second edition of her book, Cafe Wisconsin: A Guide to Wisconsin's Down-Home Cafes.
The 2nd editon of Cafe Wisconsin was published in 2004 by the University of Wisconsin Press. To update the book, Joanne traveled more than 12,000 mile in six months, revisiting old business districts and main streets in search of the ultimate cafe, the perfect slice of homemade pie, and the meaning of life in Wisconsin's down-home cafes. More than just a guide to cafes like the Chatterbox & the Coffee Cup around the state, the book explores the role cafes play in the community, how they have changed over time and how they function as heritage centers, business associations, living newspapers and promote small town life and tourism.
Joanne told us about her adventures traveling the state in search of real mashed potatoes, melt-in-your-mouth hot beef, from-scratch baked goods and colorful coffee klatches. She is currently at work on the Cafe Wisconsin Cookbook (with Terese Allen), so we may just have a taste of cafe cuisine to go with her presentation!
***
February 2, 2005: "The Best in Wisconsin Beer, Brewing and Brewpubs' by Robin Shepard.
Robin Shepard, associate professor of life sciences communication at the University of Wisconsin-Extension, is the author of Wisconsin's Best Breweries and Brewpubs and The Best Brew Pubs and Breweries of Illinois, both published by the UW-Press. The volumes, each subtitled "Searching for the Perfect Pint," are guides to finding the best beers in each state. Robin told us about some of his favorite beers, the origin and development of various beer styles, and the history and evolution of area breweries, especially, brewpubs. We also learned about pairing beer with food, including 3 or 4 beers from area microbreweries or brewpubs to sample during his talk!
***
November 3, 2004. "Introduction to the Origins, Meaning and Differences between Kosher and Halal Foods by Joe Regenstein PhD.
Dr. Joe Regenstein, Professor of Food Science at Cornell University and Visiting Professor of Food Science at the University of Wisconsin-Madison, is the head of the Cornell Kosher Food Initiative and a technical advisor to the Islamic Food and Nutrition Council of America, the largest Muslim certification agency in North America. Dr. Regenstein has been a columnist for Kashrus Magazine for many years, and writes and speaks extensively on kosher, halal, ethnic foods, and animal welfare issues. He provided us with an introduction to the origins, meaning and differences between kosher and halal foods, touching on the subjects of religious slaughter, food certification and general ethnic food marketing. Dr. Regenstein's talk was supported by a grant from the Evjue Foundation of Wisconsin.
***
October 6, 2004.  Church Cookbooks, by Traci Kelly, PhD.
Dr. Traci Kelly, CHEW member, spoke about church cookbooks and the different ways in which these texts reflect local history, social history, and community norms. By looking at examples (please, bring your own, if you wish!), we observed some interesting conclusions and observations about the roles that these collected recipe books play in documenting our local histories. Traci Kelly wrote her dissertation on culinary literature (entitled "Burned Sugar Pie: Women's Cultures and the Literature of Food") and is currently teaching at the UW-Madison in the College of Engineering. She has chapters in Kitchen Culture in America and Cooking Lessons, both edited by Sherrie Inness.
***
September 1, 2004. "Home Cheese Making!" by Steve Shapson.
Steve Shapson, an experienced home cheese maker, showed us how to make our own delicious brie, camembert and blue cheese. He discussed various types of milk, the steps in the cheese making process and the supplies and equipment needed, including sources. An illustrated overview and introduction was followed by a combination of hands on and demonstration – from the raw milk through putting the cheese into molds and aging it. What could be more Wisconsin?!
***
August 4, 2004. "Everybody Loves Ice Cream" by Shannon Jackson.
CHEW member Shannon Jackson Arnold is author of the forthcoming, Everybody Loves Ice Cream. Part social history, part recipe guide, part guide to great ice cream parlors (listing over 500) and lavishly illustrated, the book is due out in May of 2004 from Emmis Books. Shannon gave an overview of the history of ice cream and show how changing tastes have affected the style of ice cream and the ingredients added. We'll also made ice cream the old fashioned way, in a hand cranked freezer, to share at the end of her talk! This was a perfect subject for an August evening. We learned about the history of ice cream, had a taste, and celebrated the 100th anniversary of the ice cream cone.
***
July 7, 2004. "Culinary Traditions of the Yucatec Mayans" by Laurie Greenberg.
Laurie Greenberg is an independent researcher with a doctorate in Cultural Geography who has studied the traditional agriculture and home gardens of the Yucatec Mayans on and off for 20 years. She told us how the native people, now a minority in their own land, have retained a huge variety of traditional crops based on a desire to maintain their indigenous cuisine. She also spoke about the pit roasting method used to make the classic Cochinita Pibil (pork) and Pollo Pibil (chicken).
***
June 2, 2004.  "Culinary History, Cookbooks and Foodways of 18th Century Britain" by Sandra Sherman.
Sandra Sherman, visiting professor of English at the UW-Madison on leave from the University of Arkansas, gave us some insight into the culinary history, cookbooks and foodways of 18th century Britain. Her forthcoming book, Fresh from the Past: Recipes and Revelations from Moll Flanders' Kitchen, combines essays on various aspects of British food culture of the 1700s with period recipes and updated versions of those recipes for todays home cook. Drawing on the research for her book, she provided an idea of how drastically food ingredients and preparation have changed and she spoke about some of the challenges of interpreting 300 year old recipes.
***
May 5, 2004: "The Wisconsin Dairy Barn: The Factory in the Country" by Geoffrey Gyrisco.
Geoffrey Gyrisco, an independent historian and historic preservationist with a PhD in American Civilization from George Washington University, presented the extraordinary story of the evolution of agriculture in Wisconsin over the last two centuries, focusing on the dairy barn. Barn roofs are often gambrel-shaped and the silos are round. They are not only symbols of Wisconsin's dairy landscape, but are important pieces of technology that have contributed to the success of dairy farming in the state.
This program was supported by the Wisconsin Humanities Council, with funds from the National Endowment for the Humanities, the State of Wisconsin and individual donors.
***
April 7, 2004. "Eat Smart in India: How to Decipher the Menu, Know the Market Foods & Embark on a Tasting Adventure" by Joan Peterson. Joan Peterson, author of the EAT SMART series of culinary guidebooks, discussed the latest and seventh in the series–Eat Smart in India: How to Decipher the Menu, Know the Market Foods & Embark on a Tasting Adventure–which was published by Ginkgo Press (Madison) in February 2004. The book was co-authored by fellow Madisonian, Indu Menon, who was born in India. The talk highlighted the remarkable history of the foodways of the vast subcontinent of India, especially the ancient urban civilization called the Harappan civilization.
The book contains recipes contributed by Indian food professionals, and a sampler of dishes made from these recipes will be served. Copies of Eat Smart in India will be available for purchase and signing.
Joan is a world-wide traveler who hails from just around the corner–Milwaukee. She received her doctorate in cytology from the University of Wisconsin, Madison, and was a biochemist there for many years. Joan will have on display replicas of cooking pots and pottery containers from Harappa, kindly loaned for the talk by the Field Director of the Harappa Archeological Research Project, Professor Kenoyer, UW Anthropology Department Chair
***
March 3, 2004. "A Literary Feast: Recipes and Writings by American Authors from History" by  Yvonne Schofer. Schofer is editor of A Literary Feast: Recipes and Writings by American Authors from History. The book, published in 2003 by Jones Books of Madison, pairs 19th century recipes with excerpts from women's literature of the period. Schofer, born in France and educated there until she came to the U.S. on a student Fulbright, has been a humanities bibliographer at the Memorial Library at the UW-Madison since 1980. Her interest in 19th century women's literature uncovered a surprising number of references to food and cooking and led, along with the research of many others, to the pairing of recipes and literature in A Literary Feast. The Memorial Library's Special Collections Department is home to the William B. Cairns Collection of American Women Writers (1650-1920), from which these excerpts are drawn. She told us about the Cairns collection, how the book was compiled and the quotes and recipes paired, and gave ussome thoughts on why references to meals and food preparation increased in women's literature during the 19th century, especially after 1850.
***
February 4, 2004: "Social History of Tea Rooms of Madison" by Ann Waidelich. Waidelich, CHEW member, explored the history of the tea rooms of Madison. Her talk, entitled "Social History of Tea Rooms of Madison," highlighted the years between 1920 and the 1950s. The nite's talk was also enhanced with scones and tea from Marsha Flannery's Legacy House Imports.
***
January 7, 2004. "Wisconsin's Friday Night Fish Fry" by Janet Gilmore. CHEW member Janet Gilmore took on the history and folklore of Wisconsin's Friday night fish fry phenomenon. She went "behind the scenes" at several places with deep roots in the tradition, particularly Merrique's of Green Bay.
***
December 3, 2003. Private holiday event for members of CHEW.
***
November 5, 2003. "Burgers and Fish Fries of the Upper Midwest,"by Jeff Hagen.  Hagen took CHEW members  on a "tour" of the region's best Friday night fish fry restaurants and burger joints. He has written two books about the Wisconsin's fish fry culture, Fry Me to the Moon and Codfather II and is working on a book about burgers. Hagen also writes and illustrates cover stories and travel features for many publications, including the Chicago Tribune, St. Paul Pioneer Press, and Milwaukee Journal-Sentinel. His paintings and drawings have appeard in juried art shows in the U.S. and Europe. He makes appearances as a guest author on Wisconsin Public Radio.
***
October 1, 2003. "Collecting from the Wild: History, Lore and Cautionary Tales" by Hal Burdsall.
CHEW SPECIAL EVENT: The Madison Area Interest Group of the Wisconsin Mycological Society and the Culinary History Enthusiasts of Wisconsin presented a Fall Mushroom Dinner & Talk at Morels Restaurant. Following dinner was a talk entitled "Collecting from the Wild: History, Lore and Cautionary Tales" by mycologist Hal Burdsall of Fungal & Decay Diagnostics in Black Earth.

Menu:
First Course: Ravioli of Chanterelle Mushrooms, Double Smoked Bacon,
Shallot and Cream.
Second Course: Baked Wild Forest Mushroom Broth, Porcini Croutons, with a Provolone Crust.
Third Course: Marinated Cremini with Fresh Herbs, over Butter Lettuce.
Fourth Course: Portobello in Puff Pastry, Saffron Steeped Creamer
Potatoes, Brussel Sprouts and Shitake Mushroom Casserole, Shaved Garlic, Shallot and Madeira Wine Broth.
Fifth Course: Carmelized Apple and Shitake Tart with Brie Cheese and Cider Glaze.
***
September 3, 2003. "Bread and Western Civilization" by Paul Stitt.

Paul Stitt,is  owner of Manitowoc's Natural Ovens Bakery . Stitt traced the evolution of foods from those that earlyhumans ate as they moved out of caves in Turkey from a diet of predominately meat to grains, vegetables and fruit. The role whole grains have played in the development of Western civilization and their evolution from the center of the plate to being a side issue will be discussed. Stitt will also talk about how attitudes toward food have changed from medicine to energy to entertainment, and now back to medicine, in Western society.
Paul Stitt is a biochemist and baker, and is chairman of the board of Natural Ovens of Manitowoc. He has written numerous books and papers on nutrition, including Why George Should Eat Broccoli and The Real Cause of Heart Disease is Not Cholesterol, and is considered an expert on the health benefits of flax seeds. Winner of many business and service awards, he has appeared on CBS's "48 Hours," the "Phil Donahue Show" and other programs, and has been featured in numerous newspaper articles.
***
August 6, 2003. "Our Connection to the Land" by Janet Hooker.
The importance of shopping locally and eating seasonally was demonstrated by Monique Janet Hooker. Hooker talked about the links between growers and cooks, the land and our food, and food sources and fine dining. She draws on her experiences growing up in Brittany, France, and her years as a chef, cooking instructor, television cooking show host, and restaurateur in this country.
She believes cooks "can learn to make changes that will impact the health not only of ourselves but the community and the land around us." This is recurrent theme throughout her book, Cooking with the Seasons, A Year in My Kitchen. Hooker currently operates Monique's Culinary Experiences in her hilltop log home in the Mississippi bluff region of Wisconsin. There she provides visitors to her bed-and-breakfast tours of local farms and classic cooking instruction.
***
July 2, 2003. "Norwegians in the American Midwest: Foodways, Identities and Ethnicities" by Emily Pfotenhauer.

Historian and material culture authority Emily Pfotenhauer explored the multiple meanings of "Norwegian food" and describe the varying ways in which Americans of Norwegian descent choose to use food to express their heritage. The presentation also included a demonstration of making krumkake, a traditional Norwegian wafer cookie.
Nineteenth century Norwegian immigrants to the Upper Midwest retained their food traditions as a way to express their Norwegianness in a new land. This is still seen today in the Lutheran church suppers, Syttende Mai celebrations, and even mail-order lefse companies found throughout Wisconsin. But do eating lefse and lutefisk really make someone Norwegian? How "Norwegian" are these foods, anyway?
Pfotenhauer, whose senior honors thesis examined food as an expression of ethnic and cultural identity, currently works at the Wisconsin Historical Museum.
***
June 4, 2003. "Putting Food on the Table in Dane County" by Patti Daubs and Pat Ludeman.
The challenges faced by low-income people is the focus of a presentation entitled "Putting Food on the Table in Dane County" by Patti Daubs and Pat Ludeman. Daubs and Ludeman, co-founders of the Hunger Prevention Council of Dane County, reported on the findings of the food pantry survey (2001) and discussed its implications. The survey, conducted over five years, was done in collaboration with the UW-Madison Nutritional Sciences Dept.
Patti Daubs is president and co-founder of the Hunger Prevention Council of Dane County, a non-profit organization made up of anti-hunger advocates and service providers who address food security issues through research, education and advocacy. She authored "From Our Pantry to Your Pantry," a cookbook-let that features foodstuffs commonly available from area food pantries. Daubs has served on the board of directors of Second Harvest Foodbank of Southern WI, the Community Action Coalition for South Central WI, and coordinator of two food pantries in the Dane County Food Pantry Network.
Pat Ludeman is a Family Living Educator with UW Cooperative Extension in Dane County with a programming emphasis in Food and Nutrition and Family Financial Management. During her career she has coordinated the Wisconsin Nutrition Education Program (WNEP) in both Dane and Rock Counties. She is a co-founder and vice-president of the Hunger Prevention Council of Dane County (HPC).
***
May 7, 2003.  "The New Wisconsin Cheese" by Gail Shea.
Gail Shea described the growth in the production of artisanal cheeses, the handcrafted specialty cheeses produced by regional cheese makers in Wisconsin. The world-class quality of these cheeses and the economics of the artisanal cheese making will make a sizeable impact on the future of Wisconsin cheese. Gail Shea, a member of CHEW, is known to many for her 30-year career in public service, which culminated with her retirement in 2000 as Executive Director of the Wisconsin Democracy Campaign. Shea took classes with Madame Kuony in Fond du Lac and is an avid cook in her own right. The meeting was held at  Madison Area Technical College.
***
April 2, 2003. "Historic Insight into the Lives of Immigrants through Their Recipes" by Antje Petty.
Antje Petty is Assistant Director of the Max Kade Institute for German-American Studies at the UW-Madison, which is part of the Center for the Study of Upper Midwestern Culture. Her talk will draw from the newly released English translation of one of the most popular cookbooks used by German immigrants in Wisconsin, a nineteenth-century cookbook called Pickled Herring and Pumpkin Pie by Henriette Davidis. Petty holds an MA in Germanics from the University of Washington in Seattle. She taught at Purdue University before moving to Wisconsin. At the Max Kade Institute for German-American Studies, Petty works to connect the Institute with the educational community through talks, lectures and professional development workshops for teacher.
***
March 5, 2003. "Wisconsin Wine History from pre-Wisconsin to the Present" by Bob Wollersheim
Bob Wollersheim, co-founder and co-owner of the Wollersheim Wineries in Prairie du Sac and Cedarburg discussed "Wisconsin Wine History from pre-Wisconsin to the Present" A video describing the Wollersheim Winery's history demonstrated the Wollersheim's ongoing search for terroir. ("Terroir" is a term used to describe a group of lands from a certain region, belonging to a specific vineyard, and sharing the same type of soil and weather conditions, which contribute to give its specific personality to the wine.) Wollersheim holds BS and MS degrees in electrical and computer engineering from the UW-Madison and is a member of the Society of Wine Educators (1985-present). Bob and his wife JoAnn founded the Wollersheim Winery in June 1972 out of their passions for wine, growing things, preserving a historical spot, and living in the country. Two of their three children work in the winery.
***
January 8, 2003. "A Culinary Tour of South India: the Evolution of the Spice Trade and the Use of Spices in South Indian Cooking" by Alamelu Vaivaran.
Alamelu Vaivaran, is a health information management supervisor in Glendale, Wisconsin.  Her historical overview of spices-from the caravan trade to the struggle for control of the Spice Islands-will lead into a discussion of the Indian spice kitchen used in South Indian cooking today, a spice box "show-and-tell, and a demonstration of the cooking of tuna masala and chickpea soondal. Vaivaran, born and raised in South India, has co-authored The Art of South Indian Cooking and Healthy South Indian Cooking.
***
December 4, 2002: "First the Seed: The History of Plant Improvement from the Columbian Exchange to GMOs" by Jack Kloppenburg.
A history of plant breeding titled "First the Seed: The History of Plant Improvement from the Columbian Exchange to GMOs" was presented by Jack Kloppenburg, Associate Professor of Rural Sociology at UW-Madison. Development of seed has been a critical to culinary history and an enduring feature of human development. Prof. Kloppenburg is well known for his analysis of the emergent social impacts of biotechnology and for his work on the global controversy over access to and control over genetic resources.
Kloppenburg is author of First the Seed: The Political Economy of Plant Biotechnology, 1492-2000 (Cambridge University Press) and is editor of Seeds and Sovereignty: Use and Control of Plant Genetic Resources (Duke University Press). He is currently analyzing the prospects for "sustainable agriculture" in the US. His most recent work is marked by a concern for the negative aspects of "globalization" and the need to build an alternative to the corporate-dominated global food system.
***
November 6, 2002.  "History, Trends, Development and Politics Behind the Dietary Guidelines" by Susan Nitske and Jane Voichek.
Jane Voichick is editor of the Journal of Nutrition Education and Behavior and is the winner of the 1995 Diet, Health and Environment Extension Award. She is President-elect of the Society for Nutrition Education and has served as manager of the Wisconsin Hunger Project Prevention Grant Program for the State of Wisconsin.
Susan Nitzke is the science communicator for the Institute of Food Technologies and serves on the board if directors of Food Technologies and serves on the board of directors of the Society for Nutrition Education. Both are widely published in professional journals.
Their talk focused on the history, trends, development and politics behind the dietary guidelines that have been issued to Americans by federal agencies. From the first sitings of the Basic Four Food Groups (where all servings included the language "or more"…as in "get 3 servings or more) to the Hassle-Free guides of the 1970s to the most recent Dietary Guidelines for Americans (which includes the pyramid), the venture has been fraught with debate and confusion. Now, the USDA and agencies such as Health and Human Services update the Dietary Guidelines every five years. Now, instead of seeing "or more" language, we see an emphasis of moderation in food intake, with servings being a guideline.
(Aside: And the question was asked how ketchup/catsup became a vegetable for school lunches. Susan explained that a computer program had been established to count grams of vegetables and other foods in order to assist food planners for school lunch systems. It would count the vegetables on pizza, for example. An amusing outcome of the program was that it counted the grams of tomato in ketchup, and thus, the folklore/mythology began.)
***
October 2, 2002. "Heroes, Hoagies, and Subs: Regional Variation in American Food Names" by Joan Houston Hall.
Joan Houston Hall is the Chief Editor of the Dictionary of American Regional English (DARE).
***
September 4, 2002.  "Cuisine of Perigord Region of France" by Betsy Draine and Michael Hinden.
We we fortunate enough to hear Betsy Draine and Michael Hinden speak about the cuisine at home and in restaurants in the Perigord region of France. Professors of English at the UW-Madison, Draine and Hinden will talk about their culinary experiences living in the village of Castelnaud-la-Chapelle, which led to their forthcoming book, A Castle in the Backyard: The Dream of a House in France. They have also written an English translation of The Walnut Cookbook, originally authored by Jean-Luc Toussaint, their summer neighbor in the village.
***
June 5, 2002: "History of the Dane County Farmers' Market" by Mary Carpenter.
Mary Carpenter described the History of the Dane County Farmers' Market to the Culinary History Enthusiasts of Wisconsin (CHEW). Carpenter has participated in the evolution of the DCFM from a fledgling operation into the largest farmers' market in the nation. Her presentation, based on 20 years of insight as a vendor and market manager from 1989 to 2001, traced the emergence of trends at the market organic foods, heirloom products, new processing techniques, and the restaurant connection.
***
May 1, 2002. "Grass-fed Beef: The Other Red Meat" by Matthew and Diane Sharp. Matthew and Diane Sharp discuss a new type of farming that yields safer, healthier meats is emerging in this era characterized by factory-style meat production. The Sharps discussed the history of grass-fed and grain-fed beef and compare the nutritional and culinary characteristics of the meats produced by the two methods. The presentation provided an opportunity to taste grocery-store "feedlot" beef and to compare it with meat from the their own "free-roaming," grass-fed animals. The Sharps are registered nurses and beef farmers who own and operate Highland Hearth Farm in Reedsburg.
***
March 6, 2002. "Mangia, mangia!" by Catherine Tripalin Murray. Catherine Tripalin Murray celebrated Madison's Italian culinary heritage with CHEW members. Murray titled her presentation "Mangia, mangia!" It is a phrase that often precedes celebratory dinners and invites diners to "Eat, eat and enjoy!" Her talk focused on food for Italian and Sicilian celebrations including such traditions as the feast of St. Joseph. Catherine Tripalin Murray has written several books about Italian cooking. The most familiar to Madisonians is "A Taste of Memories from the Old 'Bush," a compendium of memories and recipes preserving the Italian culinary history of the Greenbush, a 10-block triangular neighborhood bounded by Park and Regent Streets and W. Washington Avenue. Murray also writes a food column for the Wisconsin State Journal called "Cook's Exchange."
***
February 6, 2002.  "Culinary History Overview" by Edward Plunkett.
***
December 5, 2001. "The History of Corn" by Hugh Iltis. Hugh Iltis, a UW professor emeritus of botany and curator/director of the UW Herbarium has been one of the major contributors to the study of corn evolution over the past several decades. "Corn arose in Mexico from a wild grass of no value whatsoever, it seems, in terms of food, " says Iltis. "Could it be that corn was first domesticated as a vegetable?" His talk centered on these and other questions about corn.
***
November 17, 2001. (continued) "Serbian Holiday Festival and Family Foods and Customs" by Sophie Shashkevich.
Sophie continued her discussion of Serbian foods and customs. Punky (again!) made wonderful desserts for us to enjoy.
***
October 2001. "Serbian Holiday Festival and Family Foods and Customs" by
Sophie Shashkevich. She spoke a length of Serbian holiday festival and family foods and customs. Punky made wonderful desserts to accompany the lecture.