CHEW programs include presentations by speakers, lively discussions, foodie quiz contests, and delicious demonstrations. Past speakers, through their research, have brought us such eclectic topics as the history of the birthday cake, the origins of Door County fish boils, the saga of corn, Native American fish foodways, food pyramid debates, and traditional Serbian cookery.
 ***
April 2, 2014 – "Ho, Ho, Ho and A Bottle of Rum," presented by Cynthia Clampitt
Ever wonder why rum is associated with those pirates of the Caribbean?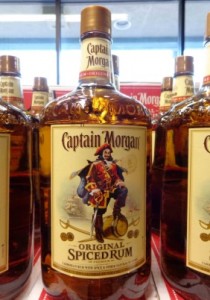 Food historian Cynthia Clampitt shares the reason rum arose where it did and when it did, and considers its connection with coffee, tea, and chocolate. She also explains why rum was one of the issues that led to the American Revolution, and how it affected culture and history after that.
Cynthia Clampitt is a writer, geographer, and food historian who has written textbooks for every major educational publisher in the U.S. She recently completed work on a book on the history of corn in the Midwest for the University of Illinois and is currently working on a book of international food history. She is the author of the award-winning travel narrative, Waltzing Australia—and it was in Australia that she first became aware of the international impact of the rum trade.
Please join us 7:15 pm at the Goodman Community Center, 149 Waubesa St, Madison, WI.
***
May 7, 2014 –"Wisconsin Supper Clubs: An Old-Fashioned Experience,"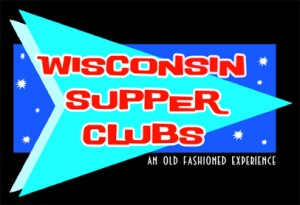 presented by author/photographer Ron Faiola. We'll explore (and get a taste of) the state's long-lived and much-beloved supper club tradition.
Ron Faiola  is an author, photographer and filmmaker whose work features the unique locations, food and atmosphere of Wisconsin fish fries and supper clubs.
Please join us 7:15 pm at the Goodman Community Center, 149 Waubesa St, Madison, WI.
***
Coming to the CHEW meeting?  Why not bring a nonperishable food item to donate to the Goodman Center food pantry!  The Center is giving out food as fast as it can take it in and the need has never been greater. Items needed: tuna, beans, shelf-stable milk, juice, canned fruits & vegetables, macaroni & cheese, peanut butter, cereal, infant formula, baby food, diapers, soup (not tomato), rice, can openers. Financial donations also welcome.