CHEW programs include presentations by speakers, lively discussions, foodie quiz contests, and delicious demonstrations. Past speakers, through their research, have brought us such eclectic topics as the history of the birthday cake, the origins of Door County fish boils, the saga of corn, Native American fish foodways, food pyramid debates, and traditional Serbian cookery.
Please join us 7:15 pm at the Goodman Community Center, 149 Waubesa St, Madison, WI.
***

November 5, 2014– ""The Importance of Duncan Hines," presented by Louis Hatchett.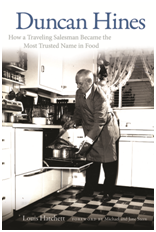 Duncan Hines (1880–1959) may be best known for the cake mixes, baked goods and bread products that bear his name, but most people forget that he traveled across America discovering restaurants and offering his recommendations to readers in his best-selling compilation Adventures in Good Eating. His biographer, Louis Hatchett, will explore the life and legacy of a savvy businessman, American icon and an often-overlooked culinary pioneer.
***
December 3 – "Fishing for Sustainability, Past and Present," hosted by Kathleen Schmitt Kline
Learn about the history of Great Lakes commercial fishing,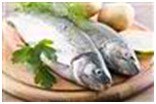 about current developments in aquaculture and aquaponics, and about a new statewide initiative that educates Wisconsin eaters about the environmental, economic and gastronomic benefits of eating local fish. Kathy Kline is the education outreach specialist at UW Sea Grant Institute and co-author of People of the Sturgeon: Wisconsin's Love Affair with an Ancient Fish.
Please join us 7:15 pm at the Goodman Community Center, 149 Waubesa St, Madison, WI.
***
Coming to the CHEW meeting?  Why not bring a nonperishable food item to donate to the Goodman Center food pantry!  The Center is giving out food as fast as it can take it in and the need has never been greater. Items needed: tuna, beans, shelf-stable milk, juice, canned fruits & vegetables, macaroni & cheese, peanut butter, cereal, infant formula, baby food, diapers, soup (not tomato), rice, can openers. Financial donations also welcome.