Coming Up Next:
Wednesday, April 1, 2015 - "The Empire of the Tea Table:  The Social and Literary Life of Tea in Victorian England" Presenter: Dr. Judith Fisher
By the time Victoria ascended the throne in 1837, tea was the ubiquitous drink of the English, especially English women.  But just because everyone drank tea, the ceremony of "tea time" developed as a variety of intricate drinking and eating rituals denoting class status, marking urban from rural life, and displaying "essential" qualities of femininity. Victorian novelists and etiquette writers were keenly aware of their own social practices and, in fact, helped establish those rituals, providing mirrors to their readers of who they were (and were not)—as well as who they wanted to be.
The evening will include tea and a tasting of tea time specialties.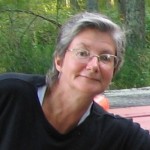 Judith Fisher is Professor Emerita from Trinity University in San Antonio, Texas. She specialized in nineteenth-century studies.  Her books include The Adventures of Philip by William Makepeace Thackeray (a scholarly edition); William Makepeace Thackeray: Lives of Victorian Literary Figures; Thackeray's Narrative Skepticism and the Egoism of Authorship. She has published articles on Charles Dickens, Victorian drama, and nineteenth-century book illustration. She is currently finishing a literary history of tea in British literature from 1660 to 1900, titled "The Empire of the Tea-Table," and has recently moved to Madison.

Please join us 7:15 pm at the Goodman Community Center, 149 Waubesa St, Madison, WI
Future Programs
May 6, 2015 – "Midwest Maize: History and Culture of Corn," Presenter: Cynthia Clampitt
June 3, 2015 - To be announced

July 1, 2015 – "CHEW Birthday Party"……Members only
Please join us 7:15 pm at the Goodman Community Center, 149 Waubesa St, Madison, WI. Coming to the CHEW meeting?  Why not bring a nonperishable food item to donate to the Goodman Center food pantry!  The Center is giving out food as fast as it can take it in and the need has never been greater. Items needed: tuna, beans, shelf-stable milk, juice, canned fruits & vegetables, macaroni & cheese, peanut butter, cereal, infant formula, baby food, diapers, soup (not tomato), rice, can openers. Financial donations also welcome.
***
Membership - To be come a member of CHEW click here Newsletter – to receive our email newsletter, just send us a note at chewwisconsin@gmail.com Meetings – Meeting place and time, click here. Depending on speaker/topic, location can vary, please check the monthly meeting for location if different than the Goodman Community Center.
***
CHEW Library - One advantage of coming to a monthly CHEW meeting is access to CHEW's traveling library. Our collection totals almost 60 titles – ranging from the esteemed Ovens of Brittany Cookbook to Near a Thousand Tables: A History of Food. We have copies of the books written by virtually every guest speaker we have had in the last ten years, e.g.,  Putting Down Roots: Gardening Insights from Wisconsin's Settlers by Marcia Carmichael, chief gardener at Old World Wisconsin; Kathleen Kline's People of the Sturgeon: Wisconsin's Love Affair with an Ancient Fish, and Cluck: From Jungle Fowl to Chicks by Susan Troller. To peruse all the book titles on the CHEW web site, click Culinary. You can put in an "order" for a specific book by emailing chewwisconsin@gmail.comand the book will be brought to the next meeting, if it hasn't already been checked out. Several titles will also be featured at each meeting–you'll hear a short review and will have the opportunity to check one of the featured titles out for a month. We are happy to provide this personal service.