Please join us for CHEW meetings at 7:15 pm  on the first Wednesdays of the month at the Goodman Community Center, 149 Waubesa St, Madison, Wisconsin.
CHEW meetings are open to the pubic. Scroll down for info about meetings, membership, the newsletter and the CHEW library.
Coming Up Next:
Wed. Dec. 7, 7:15 p.m., Goodman Community Center  – "Asparagus and Barley Groats: Pioneer Wisconsin Foodways," presented by Kathleen Ernst
Early European and Yankee immigrants brought diverse food traditions when they settled in Wisconsin.  Some dishes quickly disappeared from Wisconsin's culinary landscape, and some are treasured to this day.  This illustrated program, featuring material from Kathleen Ernst's book, A Settler's Year:  Pioneer Life Through The Seasons,  will provide an overview of the challenges and satisfactions inherent in feeding a family on the Wisconsin frontier.
Kathleen is a social historian and educator who worked as a collections curator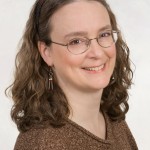 at Old  World Wisconsin. Her talk will draw from her book, A Settler's Year:  Pioneer Life Through The Seasons. She is also author of many historical novels for young readers, as well as a number of murder mysteries that feature the character Chloe Ellefson and take place in Wisconsin. Her 34 books have sold over 1.6 million copies.  For more info, visit kathleenernst.com.
Future Programs
Wednesday, Jan. 4, 2017 – "From Tonic to Pop, from Cordial to Cocktail," presented by Sheila Leary, with cooking demonstration by Alice Pauser
Many common commercial beverages today, whether soft drinks, liquors or tea blends, have herbs as crucial ingredients—from anise and borage, to woodruff and wormwood. Longtime Madison Herb Society member Sheila Leary will talk about the ingredients and historical origins of such beverages such as chai, root beer and agua de Jamaica. She'll look at well-known beverages, like Red Zinger tea, as well as others, like tarragon-flavored tarhun, that are barely known in the United States. The evening will also include a cooking demonstration and food samples from herb grower Alice Pauser.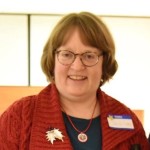 Sheila Leary has been a member of the Madison Herb Society for more than twenty years and is currently its vice president. She has been an herb gardener since her teens, when she took courses in horticulture and botany. In addition to herbs, she has a longtime interest in native plants and wild foods and in traditional foodways of many cultures. In her professional career, she has worked in university press publishing since 1983.
***
Please join us for CHEW meetings at 7:15 pm  on the first Wednesdays of the month at the Goodman Community Center, 149 Waubesa St, Madison, WI.
***
Membership – To be come a member of CHEW click here.
Newsletter – To receive our email newsletter, just send us a note at chewwisconsin@gmail.com
Meetings – Meeting place and time: click here. Depending on speaker/topic, location can vary, please check the monthly meeting details for location if different than the Goodman Community Center.
If you're coming to the meeting, why not bring a nonperishable food item to donate to the Goodman Center food pantry!  The Center is giving out food as fast as it can take it in and the need has never been greater. Items needed: tuna, beans, shelf-stable milk, juice, canned fruits & vegetables, macaroni & cheese, peanut butter, cereal, infant formula, baby food, diapers, soup (not tomato), rice, can openers. Financial donations also welcome.
***
CHEW Library – One advantage of coming to a monthly CHEW meeting is access to CHEW's traveling library. Our collection totals almost 60 titles – ranging from the esteemed Ovens of Brittany Cookbook to Near a Thousand Tables: A History of Food. We have copies of the books written by virtually every guest speaker we have had in the last ten years, e.g.,  Putting Down Roots: Gardening Insights from Wisconsin's Settlers by Marcia Carmichael, chief gardener at Old World Wisconsin; Kathleen Kline's People of the Sturgeon: Wisconsin's Love Affair with an Ancient Fish, and Cluck: From Jungle Fowl to Chicks by Susan Troller. To peruse all the book titles on the CHEW web site, click Culinary. You can put in an "order" for a specific book by emailing chewwisconsin@gmail.comand the book will be brought to the next meeting, if it hasn't already been checked out. Several titles will also be featured at each meeting–you'll hear a short review and will have the opportunity to check one of the featured titles out for a month. We are happy to provide this personal service.