Please join us for CHEW meetings at 7:15 pm  on the first Wednesdays of the month at the Goodman Community Center, 149 Waubesa St, Madison, Wisconsin.
CHEW meetings are open to the pubic. Scroll down for info about meetings, membership, the newsletter and the CHEW library.
Coming Up Next:
NO Meeting in August – Happy summer vacation, everyone.
 ***
Future Programs
Wednesday, September 7, 2016, 7:15 pm, Goodman Community Center – "Edible Memory: How Tomatoes became Heirlooms and Apples became Antiques," Presented by Jennifer Jordan
How do the stories we tell each other about the past shape the food we eat? Even as countless varieties of edible plants have vanished permanently from the face of the earth, people are working hard to preserve the biodiversity and "genetic heritage" not only of rare panda bears or singular orchids, but also the plants of the backyard vegetable garden. A major consequence of this work is the emergence of heirloom food—varieties of fruit, vegetables, grains and livestock left behind by modern agriculture, but now experiencing a striking resurgence. Through a close examination of apples and tomatoes,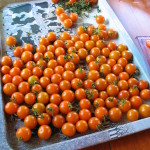 this talk reveals the phenomenon of edible memory—the infusing of food, heirloom and otherwise, with connections to the past, in ways both deeply personal and inherently social. Paying attention to edible memory reveals deep connections between food and memory, social and physical landscapes, pleasures and possibilities.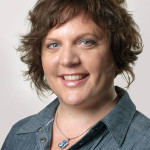 Jennifer Jordan is professor of sociology and urban studies at the University of Wisconsin, Milwaukee. She is the author of Edible Memory: The Lure of Heirloom Tomatoes and other Forgotten Foods (University of Chicago Press, 2015) and Structures of Memory: Understanding Urban Change in Berlin and Beyond (Stanford University Press, 2006), among other publications.
Wednesday, October 5, 7:15 pm, Goodman Community Center. "Soul Food Restaurants & the Civil Rights Era," Presented by celebrated former Chicago Sun-Times columnist Dave Hoekstra. Details to be announced.
***
Please join us for CHEW meetings at 7:15 pm  on the first Wednesdays of the month at the Goodman Community Center, 149 Waubesa St, Madison, WI.
***
Membership – To be come a member of CHEW click here.
Newsletter – to receive our email newsletter, just send us a note at chewwisconsin@gmail.com
Meetings – Meeting place and time: click here. Depending on speaker/topic, location can vary, please check the monthly meeting details for location if different than the Goodman Community Center.
If you're coming to the meeting, why not bring a nonperishable food item to donate to the Goodman Center food pantry!  The Center is giving out food as fast as it can take it in and the need has never been greater. Items needed: tuna, beans, shelf-stable milk, juice, canned fruits & vegetables, macaroni & cheese, peanut butter, cereal, infant formula, baby food, diapers, soup (not tomato), rice, can openers. Financial donations also welcome.
***
CHEW Library – One advantage of coming to a monthly CHEW meeting is access to CHEW's traveling library. Our collection totals almost 60 titles – ranging from the esteemed Ovens of Brittany Cookbook to Near a Thousand Tables: A History of Food. We have copies of the books written by virtually every guest speaker we have had in the last ten years, e.g.,  Putting Down Roots: Gardening Insights from Wisconsin's Settlers by Marcia Carmichael, chief gardener at Old World Wisconsin; Kathleen Kline's People of the Sturgeon: Wisconsin's Love Affair with an Ancient Fish, and Cluck: From Jungle Fowl to Chicks by Susan Troller. To peruse all the book titles on the CHEW web site, click Culinary. You can put in an "order" for a specific book by emailing chewwisconsin@gmail.comand the book will be brought to the next meeting, if it hasn't already been checked out. Several titles will also be featured at each meeting–you'll hear a short review and will have the opportunity to check one of the featured titles out for a month. We are happy to provide this personal service.