Please join us for CHEW meetings at 7:15 pm  on the first Wednesdays of the month at the Goodman Community Center, 149 Waubesa St, Madison, Wisconsin.
CHEW meetings are open to the pubic. Scroll down for info about meetings, membership, the newsletter and the CHEW library.
Coming Up Next:
Wednesday, Dec. 2, 2015 – "Moulded Egg in Gargoyle Sauce, Pin Money Pickles, and Baby Chicken Cinderella: Looking at Menus in the Collections of the Wisconsin Historical Society," presented by Julia Wong
Most Wisconsinites know that the State Historical Society houses a North American history collection as well as a vast photography archive, but the Library-Archives Division's holdings also encompass ephemera, including hundre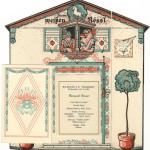 ds of menus. Menus document what culinary history enthusiasts have known all along:  that food, as Peter Kim (director of the Museum of Food and Drink) has noted, "is connected to everything." For tonight's program, Julia Wong will discuss the Society's online menu gallery and highlight some of the menus in the collections. Among her favorites: the wedding dinner menu of Jacob Black and Belle Mandelbaum (1887), a banquet menu in honor of "Buffalo Bill" Cody (1885), dinner menus from the Six O'Clock Club–a Madison men's social club (1899-1910s), and menus from Madison's restaurant culture (1970s-2015).
     Julia Wong has worked at the Wisconsin Historical Society since 2007. In addition to creating a few online image galleries, she processes collections in the Organic and Sustainable Agriculture Collection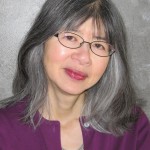 and archives websites for the WHS Web Archives. She graduated with an M.A. (2009) from the University of Wisconsin-Madison School of Library and Information Studies. She comes from a restaurant family and has also been an independent bookseller.
Future Programs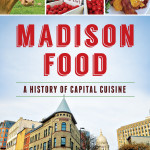 Wed, January 6, 2016 – "Here Yesterday, Gone Today: A Flight of Madison Restaurant Lore," presented by Nichole Fromme and Jonmichael Rasmus.
What is Madison's longest-running restaurant still in business? When did hamburgers eclipse hot dogs in popularity in this area? What food habits does Wisconsin's capital city share with other places, and what makes the Madison restaurant scene unique? For answers to these questions and more, join us for a tour of Madison's most influential restaurants, from Eben and Rosaline Peck's tavern stand to The Old Fashioned.
Nichole Fromme and Jonmichael Rasmus started writing the blog "Eating in Madison A to Z" in 2004 because they wanted to explore their city and have a simple answer for the "What's for dinner?" question. Since then, they've eaten at and blogged about nearly 1000 Madison-area restaurants. Their book "Madison Food," published in the summer of 2015 by History Press, gives a lively overview of how Wisconsin's capital city became a culinary destination.
 ***
Please join us for CHEW meetings at 7:15 pm  on the first Wednesdays of the month at the Goodman Community Center, 149 Waubesa St, Madison, WI.
***
Membership – To be come a member of CHEW click here.
Newsletter – to receive our email newsletter, just send us a note at chewwisconsin@gmail.com
Meetings – Meeting place and time: click here. Depending on speaker/topic, location can vary, please check the monthly meeting details for location if different than the Goodman Community Center.
If you're coming to the meeting, why not bring a nonperishable food item to donate to the Goodman Center food pantry!  The Center is giving out food as fast as it can take it in and the need has never been greater. Items needed: tuna, beans, shelf-stable milk, juice, canned fruits & vegetables, macaroni & cheese, peanut butter, cereal, infant formula, baby food, diapers, soup (not tomato), rice, can openers. Financial donations also welcome.
***
CHEW Library – One advantage of coming to a monthly CHEW meeting is access to CHEW's traveling library. Our collection totals almost 60 titles – ranging from the esteemed Ovens of Brittany Cookbook to Near a Thousand Tables: A History of Food. We have copies of the books written by virtually every guest speaker we have had in the last ten years, e.g.,  Putting Down Roots: Gardening Insights from Wisconsin's Settlers by Marcia Carmichael, chief gardener at Old World Wisconsin; Kathleen Kline's People of the Sturgeon: Wisconsin's Love Affair with an Ancient Fish, and Cluck: From Jungle Fowl to Chicks by Susan Troller. To peruse all the book titles on the CHEW web site, click Culinary. You can put in an "order" for a specific book by emailing chewwisconsin@gmail.comand the book will be brought to the next meeting, if it hasn't already been checked out. Several titles will also be featured at each meeting–you'll hear a short review and will have the opportunity to check one of the featured titles out for a month. We are happy to provide this personal service.