Please join us for CHEW meetings at 7:15 pm  on the first Wednesday of the month (except August). Unless otherwise noted, they are held at the Goodman Community Center, 149 Waubesa St, Madison, WI. CHEW meetings are free and open to the public; they feature invited speakers, lively discussions, food demonstrations, free samplings and more. Scroll down for info about meetings, membership, the newsletter and the CHEW library.
Coming Up Next:
Wed., Nov. 1, 2017, 7:15 p.m. "Back to the Land. Again," presented by Odessa Piper.
Odessa Piper got an early start at cooking local and indigenous foods during her high school years on a sustenance farm in New England. When she moved to Wisconsin and opened L'Etoile in 1976, she was inspired by nearby farmers, and with them helped spark a local food movement and the growth of a vibrant regionally reliant food system in Southwest Wisconsin. Tonight Odessa will address the back-to-the-land movement that swept her up in the 1960s, and how it supplied the farm-to-table vision that shaped L'Etoile and other restaurants of its generation. Odessa will also explore how current foodways restore interdependence between rural and urban cultures, bringing us all "Back to the Land, Again."
James Beard award winner Odessa Piper is the founder of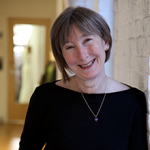 L'Etoile, a pioneering farm-to-table restaurant in Madison, Wisconsin, which she established in 1976 and ran for 30 years.  During that time she helped create local supply networks that enabled her to cook primarily from her region through all seasons of the year.  Now resettled in her native New England, she continues to advocate for the gastronomy of the snow belt—its seasons, farmers, and artisans.
Future Programs
Wed., Dec. 6, 2017, 7:15 pm. "The History of Women in American Agriculture," presented by author, farmer, activist and innkeeper Lisa Kivirist.
***
Membership –  For info about why and how to join CHEW, click here.
Newsletter – To receive our email newsletter, send us a note at chewwisconsin@gmail.com
Meeting Place and Time – Unless otherwise noted, they are held at 7:15 pm at the Goodman Community Center, 149 Waubesa St, Madison, Wisconsin. Please check the monthly meeting details (above).
If you're coming to the meeting, why not bring some nonperishable food items to donate to the Goodman Community Center food pantry! Financial donations also welcome.
CHEW Library – One advantage of coming to a monthly CHEW meeting is access to CHEW's traveling library. Our collection totals almost 60 titles, ranging from the esteemed Ovens of Brittany Cookbook to Near a Thousand Tables: A History of Food. To peruse all the book titles in our library, click Culinary. You can put in an "order" for a specific book by emailing chewwisconsin@gmail.com.  The book will be brought to the next meeting (if it hasn't already been checked out). Several titles will also be featured at each meeting–you'll hear a short review and will have the opportunity to check one of the featured titles out for a month.